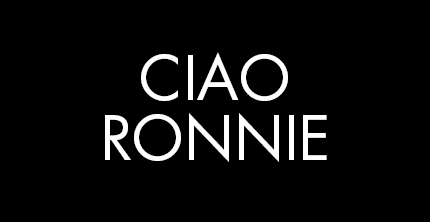 We should all learn to stop and take a break sometimes, including those of us who live in the karting world, always running full throttle, chasing frantically after the latest news and the hottest scoop. This time we feel the need to stop, turn off our engines and remain in silence for a while – even if there  is an important race event to follow, even if we should be updating the website and publishing the new issue of TKART.
Today, tomorrow and the day after, TKART (and, most importantly, the people who make it possible) will come to a standstill. Right now, our friend Ronnie comes before everything else. Ronnie brought TKART to life in 2005, when the magazine didn't even exist yet and it was just a nutty idea shared by 3 or 4 guys. He left TKART less than 2 years ago, all of a sudden, one day he was here, the next he was gone. Yesterday, he pulled another fast one and decided to leave for good. Actually he didn't have a say, it was a rare and fulminant case of acute leukemia that in 10 days tore him away from the loving embrace of his parents, Renato e Lucia, and Beatrice, the love of his life.
This damned, senseless leukemia also took Ronnie away from his truly many friends, all the people who are sending their thoughts along or who simply stopped to think of him in the chaotic rush of everyday life and the manic run from one race to the next.
We are going to seek silence now and reflect; reflect and try to make sense of what happened. Finding a meaning would help ease the pain and the anger. Right now all we feel is immense sadness.
Funeral wake (in Via Tomasetto 27,  Besnate – Varese)
Friday, April 10th      2:00 pm – 6:30 pm and  8:30 pm – 10:00 pm
Saturday, April 11th     9:00 am – 12:00 noon
Ceremony (in Via Tomasetto 27 , Besnate – Varese)
Saturday, April 11 at 2:00 PM
The family has a single request: no flowers, please