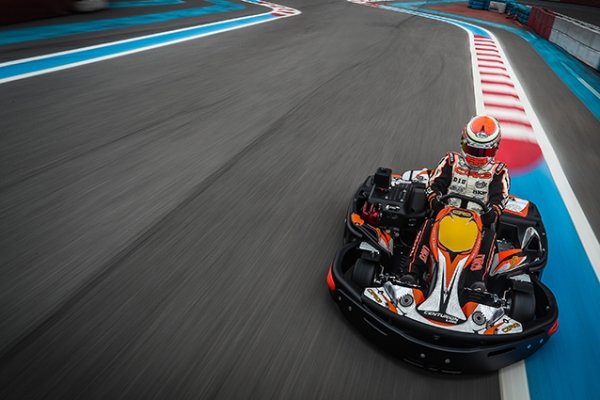 The 24 Hours of Italy is going to be probably the Endurance Karting event of the year, organized by CRG on March 24th-25th on the Adria Karting Raceway. There are all the conditions: karts, technical assistance and organization guaranteed by one of the most important manufacturers in the world, and the one of Italy's most beautiful tracks in international karting.
After only few days from the opening, it is clear how the event is becoming a contest of international level, with teams coming from Russia, Germany, France, Czech Republic and, of course, Italy.
Over 20 teams already confirmed, out of the 36 available places, and also 2 teams coming from South America are defining their participation in these hours, who will contribute in giving a worldwide dimension to race.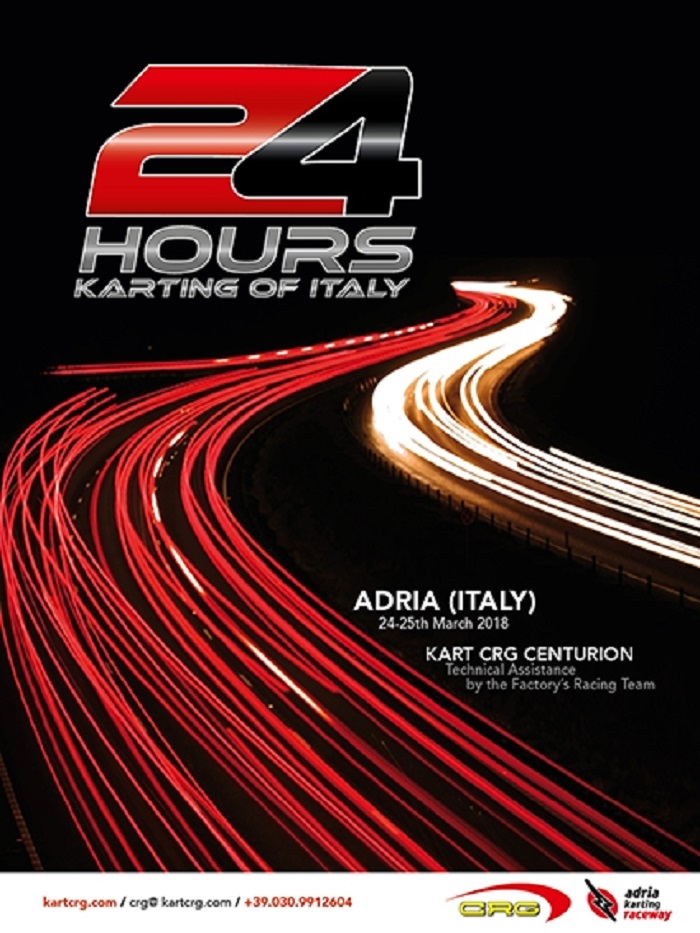 The CRG organization and the Adria Karting Raceway are working close to give top level standards to the event, which will be held with new CRG Centurion karts equipped with Honda 390cc engines, given by lottery to the teams and handled by the Italian factory's racing division.
Moreover, the Adria track offers masonry boxes, hotel rooms above the pit lane and one of the best illumination systems.
The teams interested in participating can visit our website www.kartcrg.com and find the entry form, or contact the CRG office ([email protected] – +39.030.9912604)