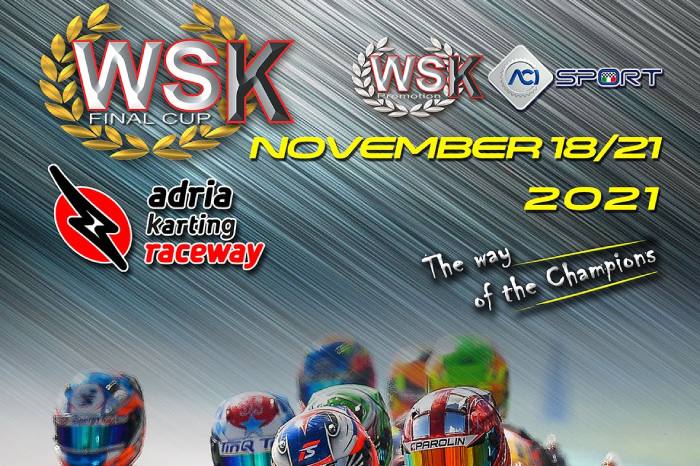 Entries to the 10th edition of the WSK Final Cup, race scheduled in Adria for November 18-21st 2021 and open to categories MINI, OKJ, OK and KZ2, are accepted from October 20th.
Entries to the closing event of the season, the WSK Final Cup that will take place at the Adria Karting Raceway from November 18th to 21st, can now be submitted. The classic event that traditionally closes the WSK Series is back in the calendar after the stop of last year due to the Covid-19 pandemic.
The WSK Final Cup ran its first edition back in 2011 and is now ready to celebrate its 10th edition with all the four categories: MINI, OKJ, OK and KZ2 and with all the main protagonists of the season on track to fight for the closing titles of the 2021.
The entry procedure is available online on the WSK official website:
http://www.wskarting.it/moduli/FC/modulo_FC.asp
More information can be found at www.wskarting.it
Press Release © WSK Promotion