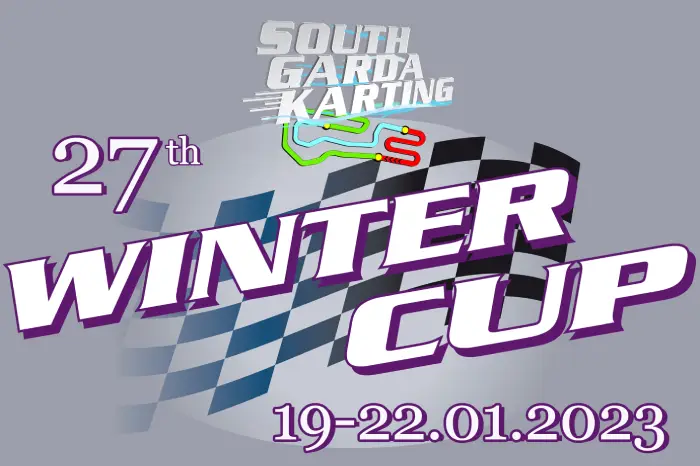 [translated with Google]
The 27th edition of the Winter Cup is scheduled from January 19 to January 22, 2023.
Everything is ready at the South Garda Karting in Lonato for the 27th edition of the Winter Cup, the opening race of the season scheduled for the weekend of January 19-22, 2023. The traditional round of the Winter Cup is therefore back on the calendar for a new major international event with the MINI Gr.3, OK, OKJ and KZ2 categories.
The last edition held in 2021 was won by the Dutch Marijn Kremers in KZ2, the Japanese Kean Nakamura-Berta in OK, the English Freddie Slater in OKJ, and the Swiss Kilian Josseron in Mini Rok.
Many prominent names in all categories.
In KZ2 there are drivers making their debut in the shifter category, such as the Japanese Kean Nakamura-Berta, already winner of the 2021 Winter Cup in OK, or the Jamaican Alex Powell, winner of the 2019 Winter Cup in Mini Rok, who will have to contend with protagonists such as Davide Foré and Andrea Dalè, or emerging and already excellent realities such as David Trefilov, Alex Maragliano, Cristian Bertuca.
Among the protagonists in OK are Dmitry Matveev, Ean Eyckmans, Zhenrui Chi, Emanuele Olivieri, and the two competitive Babickova sisters: Tereza and Petra.
David Cosma-Cristofor, Niklas Schaufler, Augustus Toniolo, Louis Cochet, Jindrich Pesl, Filippo Sala are among the most accredited in OKJ.
This year MINI is represented by the MINI Gr.3, with many emerging names in the two categories divided into the two age groups: 8-10 years and 10-12 years.
The program.
Free practice is scheduled for Wednesday, January 18, and Thursday 19; qualifying practice and heats on Friday, January 20; further heats on Saturday, January 21; Super Heats and Finals on Sunday, January 22. The starting grid of each Final is determined by the sum of the points from the heats and from the Super Heat. The top 36 classified drivers will take part in the Final.
On the website https://racing.southgardakarting.it/en/calendario the complete 2023 calendar at South Garda Karting.
Press Release © South Garda Karting