Tires: MG Tires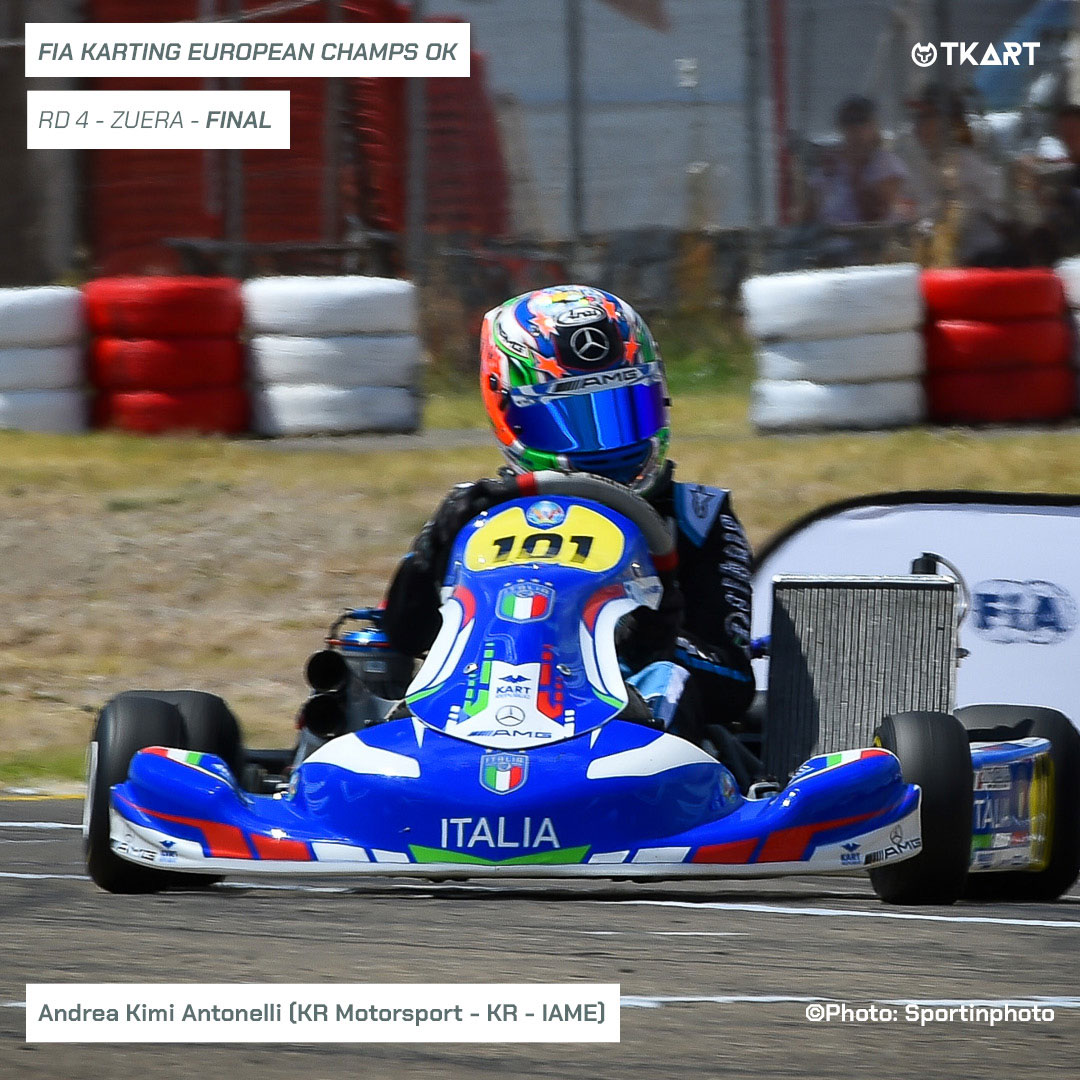 Italy wins two European titles: if the men's national football team triumphed two weeks ago, today Andrea Kimi Antonelli (KR Motorsport – KR – IAME) wins the final in the OK class and also takes first place in the championship.
Only Arvid Lindblad (KR Motorsport – KR – IAME) tries to hinder his teammate: the first time immediately after the start, the second at the restart after two laps under the yellow flag. Antonelli responds promptly to overtaking and leads the race alone, so much so that he finishes at the finish line with a 5,603 advantage over Lindblad and a fastest lap (1: 00.825).
Tuukka Taponen (Tony Kart Racing Team – Tony Kart – Vortex) grabs the lowest step of the podium, despite complaining at the end of the race of a drop in engine performance. The Finnish driver, indeed, remains glued to Lindblad, but does not find a better starting point and prefers to manage the situation.
Rafael Camara (KR Motorsport – KR – IAME) comes fourth under the checkered flag, not far from Taponen. The Brazilian nevertheless obtained the same amount of points in the championship as Lindblad, but Genk's victory allowed him to finish in second position.
An exceptional comeback for Matheus Morgatto (Birel Art Racing – Birel Art – TM Racing) from the 21st pitch on the starting grid. The Brazilian driver recovers 16 positions and conquers the fifth position. Ruben Moya Lopez (KR Motorsport – KR – IAME) is also happy with the sixth position, also up 13 places. Lorens Lecertua Garcia (LLK Belgium – KR – IAME) climbs 10 positions and finishes 7th.
After a good start, Alfio Spina (Parolin Motorsport – Parolin – TM Racing) touches himself with Joseph Turney (Tony Kart Racing Team). The British driver raises the white flag, while the Italian driver finishes 8th at the finish line: the fact is still under investigation by the race stewards.
Impressive ascent also for Edoardo Ludovico Villa (Exprit Racing Team – Exprit – Vortex), who moved from 27th to ninth. Artem Severiukhin (Ward Racing – Tony Kart – Vortex) completes the Top 10 with the tenth position.
He sinks back Nikola Tsolov (DPK Racing – KR – IAME) in the final. The Bulgarian driver starts from the second position, but immediately slips to the rear and does not go beyond the 17th position. Despite the victory in the morning heats, Ugo Ugochukwu (KR Motorsport – KR – IAME) leaves the race after a few corners after the traffic lights have gone out.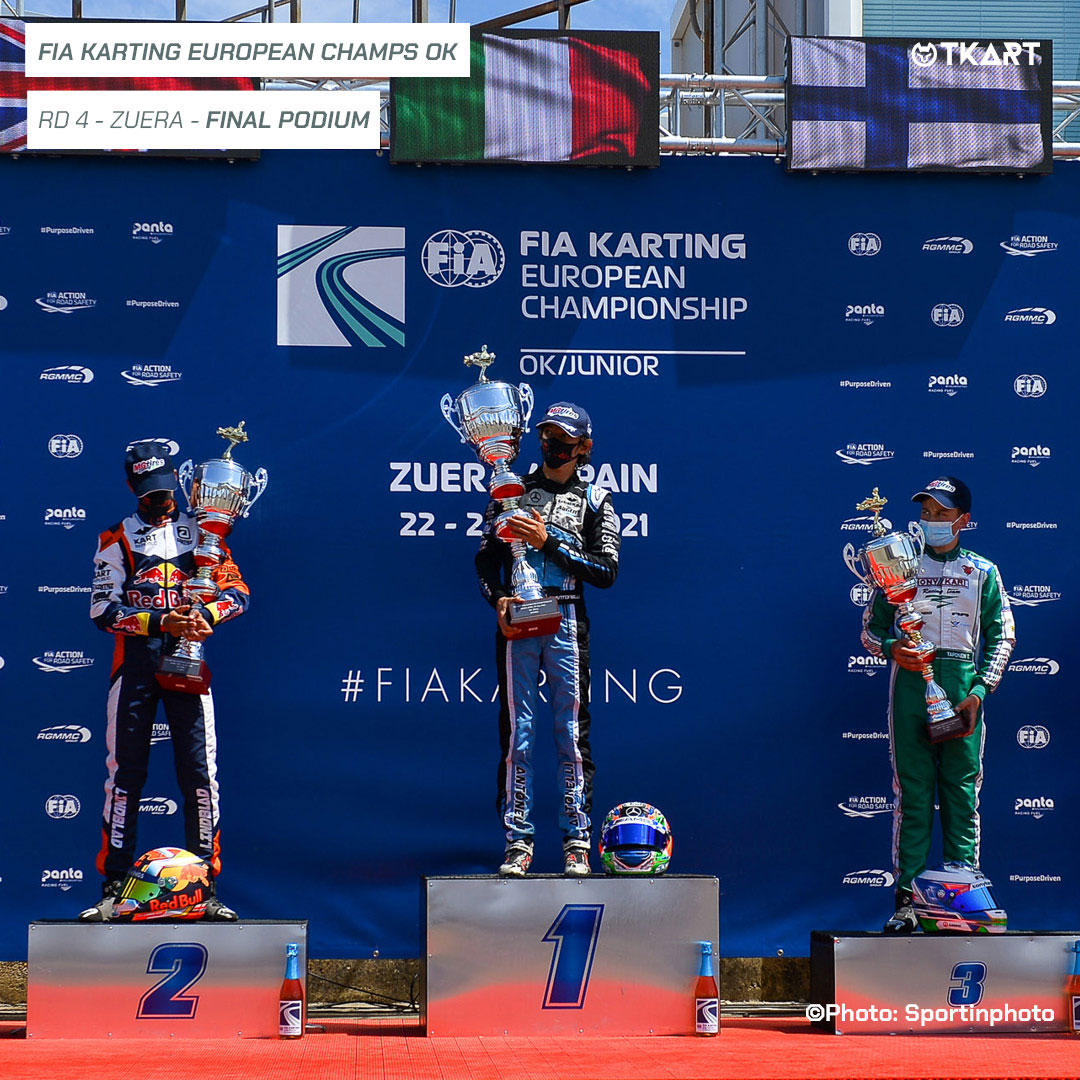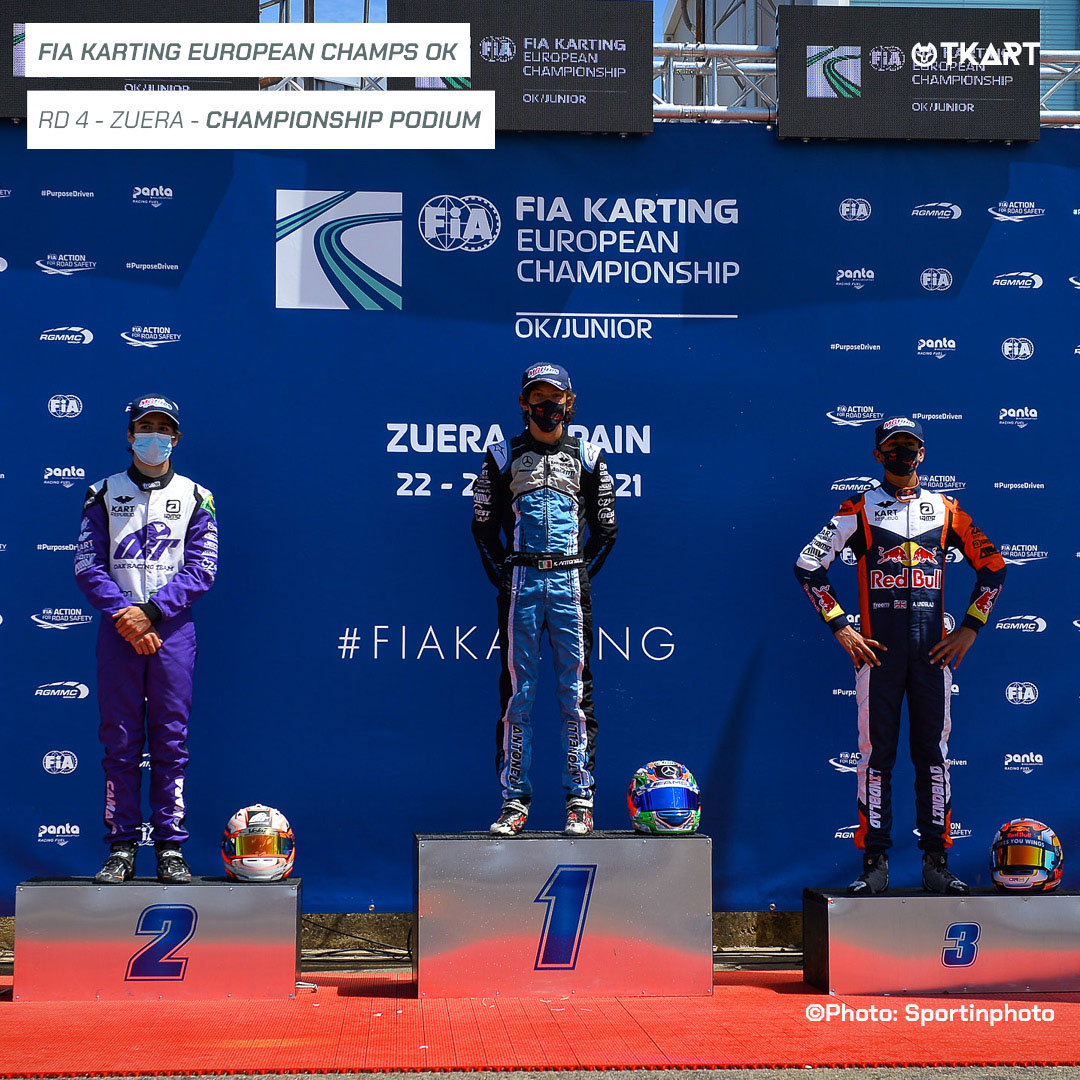 ©Photo: Sportinphoto