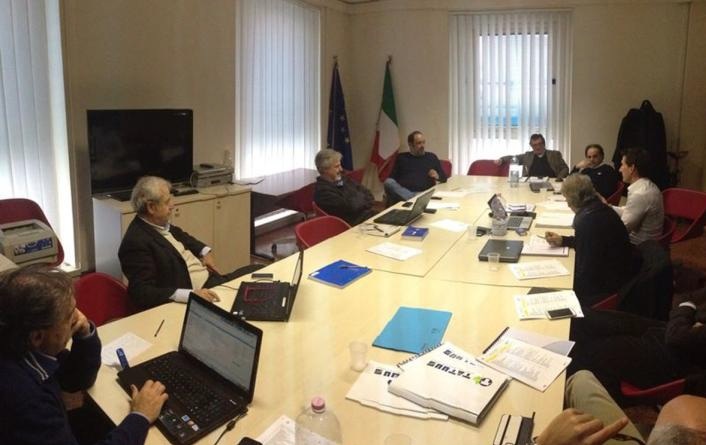 HOT NEWS – TKART —
– The  last details are in the works for the brand new Formula 4 championships set to debut this year in Italy on 8th June 2014 at the Adria circuit (click here for the full calendar). The meeting held in Rome at the Italian Auto Sport Commission (CSAI) headquarters included CSAI Secretary Marco Ferrari, representing the management of Sporting Services; Marco Rogano, Manager of Acisport  (the sporting division of the Italian Auto Club); and Luca De Donno, founder and owner of WSK Promotion. The technical team is slowly coming together.
The meeting was also attended by Tatuus representative Gianfranco De Bellis, Abarth's Ermanno Gagliolo and Maurizio Lesciutta, Giovanni Delfino of Autotecnica Motori, Giancarlo Minardi and the director of the ACI Federal School Raffaele Giammaria, with Acisport Secretary Ciro Sessa and ACI and Acisport Press Officer Luca Bartolini.
Panta, the Italian petrol distributor, will be the official fuel provider, while the tires on the new Tatuus F4 cars will be Pirelli. In the meantime the new Abarth 414-F4 engine that wil propel the new single-seaters was unveiled in Modena, Italy's "motor city": an over-powered 1400 cc motor, with 160 HP, maxing out at 5500 rpm.
The teams that have already confirmed participation include: Antonelli Motorsport, Dav Racing, DieGi Motorsport, Eurointernational, Euronova Racing, Giuliano Altoè, Jenzer Motorsport, Prema Powerteam and RP Motorsport.