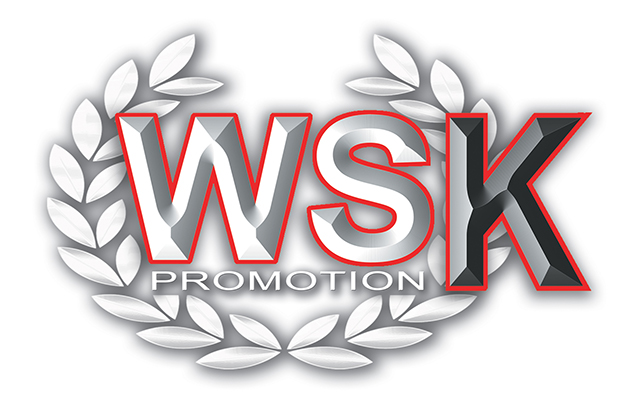 The 2018 calendar announces the new WSK Promotion season.
WSK Promotion officially presented the next racing season introducing the calendar of next year events. The cooperation between the major Italian circuits and the Italian promoter continues. The circuits are hosting 9 events during the whole season, from January to November. As usual, parts of the appointments are taking place in the first months of the year, with a few interesting novelties. The categories taking part in the season are the international categories OK, OK Junior and KZ2, together with the 60 Mini.
The new season starts in Adria.
The season 'premiere' is taking place in Adria, at the Adria Karting Raceway: the big facility set in Veneto is hosting, in fact, the pre-season tests during the last two weeks of January. After the tests, the season-opener event: the WSK Champions Cup. The four rounds of the WSK Super Master Series are scheduled from 4th February to 8th April: it is a new edition of a format which was very successful in 2017. As usual, the Series is being hosted by circuits all around Italy: Adria, Lonato (near Brescia), La Conca (Muro Leccese, Lecce) and Sarno (Salerno). The circuit in Lonato is the venue of one of the 2018 novelties: the facility, in fact, is hosting the WSK Open Cup in summer at the end of June. The last appointment of the WSK calendar is the WSK Final Cup, which has grown and now has got three rounds: the Series starts in Lonato, then moves to Castelletto di Branduzzo (Pavia) and finishes in Adria. The rounds are taking place from 21st October to 18th November.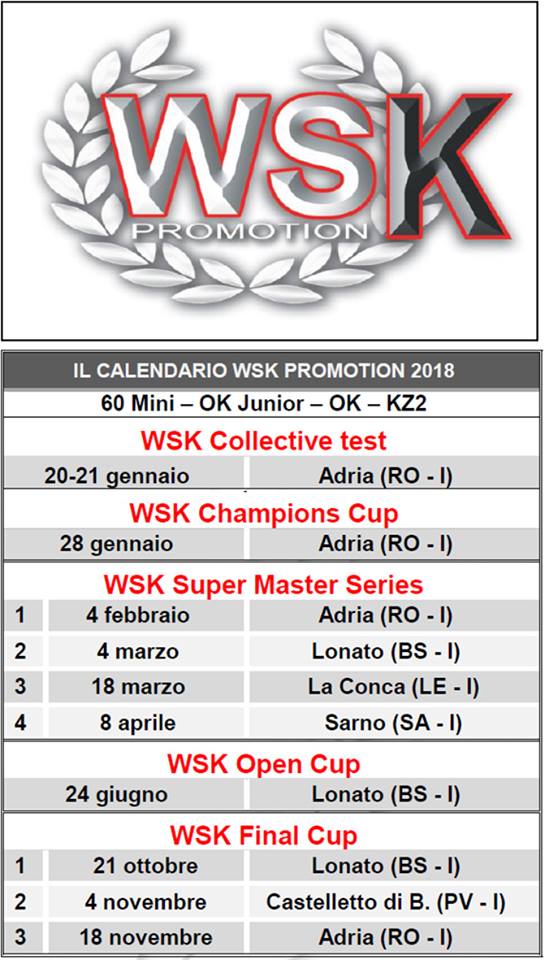 Source: www.wskarting.it