Douglas Lundberg has taken the WSK Final Cup in KZ2 class after a long weekend of constant changes in the lead of the category. The Swede was right in tyres decision that helped him to win the race in front of Bizzotto and Harry Thompson who made an impressive comeback from the back of the grid.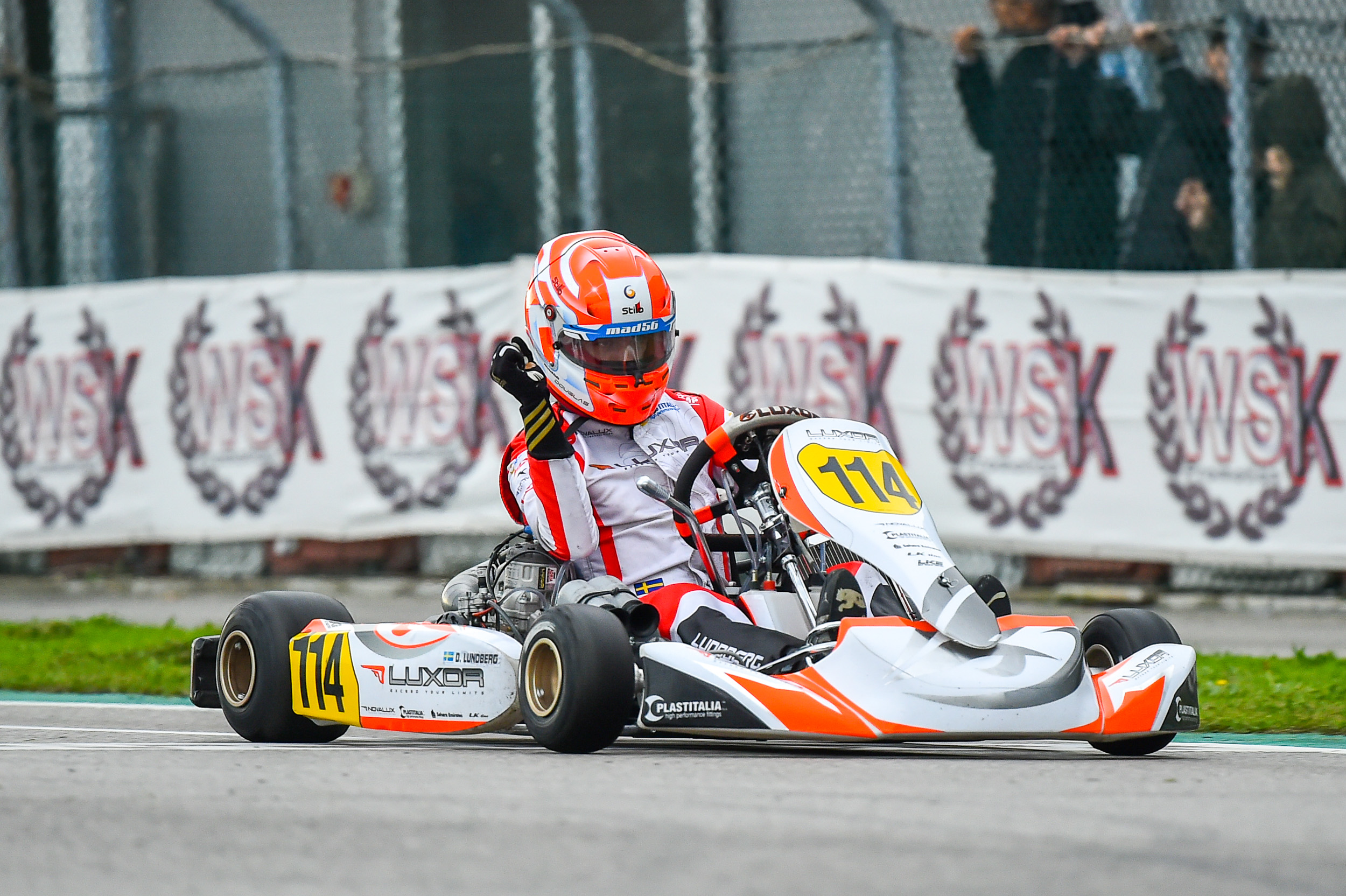 An intense fight happened in the early laps of prefinal. Jean Luyet (CRG/TM Racing/Bridg) who started from pole position tried to maintain the pace, but the Swiss was unable to keep the lead as he was past by 4 drivers on lap 3.
It was then when Matteo Zanchi (GP/TM Racing/Bridg) took the lead and started a dominant pace to win prefinal in front of Lorenzo Giannoni (SodiKart/TM Racing/Bridg).
The KZ2 final got more unpredictable than expected. The track was for dry tyres but Jean Nomblot (Sodikart/TM Racing/Bridg), Giannoni and David Liwinski (BirelART/TM Racing/Bridg) decided to go out with wet tyres. The result for them was the retirement as the tyres were unable to last for the whole race.
Despite that, Nomblot managed to lead most of the race together with his CPB Sport teammate, Giannoni. But when the tyres fell, Douglas Lundberg (Luxor/TM Racing/Bridg) took the lead until the checker-flag followed by Leonardo Bizzotto (Formula K/TM Racing/Bridg).
Bizzotto had to keep behind him for half of the race the rookie Harry Thompson (KR/Iame/Bridg) who in his first race in KZ2, comeback from the last row of the grid to the third place.
FINAL RESULT
ph Sportinphoto