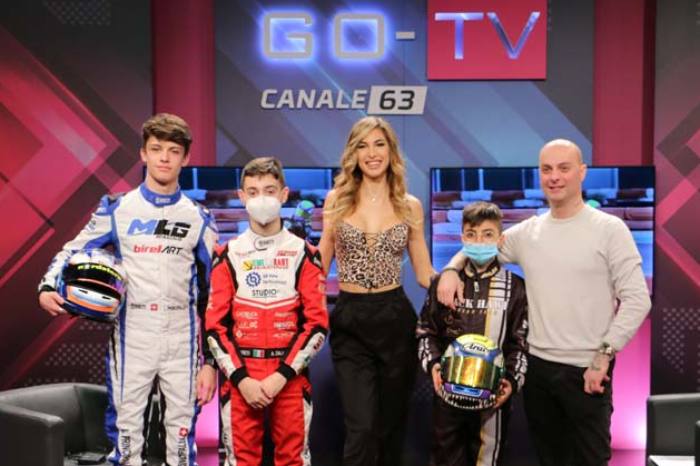 [translated with Google]
Mark it on the calendar. The special episode of Riccardo Scarlato's GO-KARTv dedicated to our Easy paddock will be broadcast on Sunday February 6th: the appointment is at 8 pm on GO-TV, channel 63 of digital terrestrial.
In addition to the airing of the highlights of the historic 20th Easykart International Final, raced last October, some of our super Easy drivers will be present: Andrea Calabrese and Francesco Ruga, Easykart Trophy champions in the 100 and 125 Easykart categories respectively, Bryan Turri, proclaimed 60 Easy international champion at the end of a final with no holds barred, and Leonardo Principalli – outgoing champion in BMB Challenge, our premier class which saw the record participation of drivers in several rounds of the 2021 Easykart Trophy.
After the "episode 0" with the full broadcast of the 20th Grand Finals, raced last October, Sunday will represent the first official 2022 act of the partnership between Easykart Italy and GO-TV announced last December 3rd. The new channel offers content mainly related to the world of motorsport and sport in general, but there is also no lack of entertainment programs with VIP guests, current affairs, in-depth articles, formats for children, gaming, food and music, thus offering a schedule at 360°. The visibility of such content is guaranteed throughout Italy and enjoys a catchment area of ​​60 million potential viewers.
What better way to start the new season? See you on GO-TV.
Stay racing, stay happy… and think Easy!
Press Release © Easykart