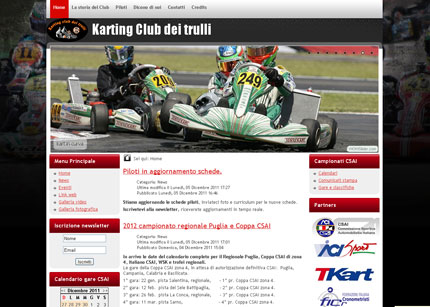 New contents, renewed graphic layout, and plenty of surprises for fans. Karting Club dei Trulli, reference for all karters in Italy's Puglia region, decided to gift supporters with a new website.
A brand new website that offers Puglia karters news updates, all they need to know about events and races (with a constantly updated CSAI championship calendar), and the possibility to sign up on the racing section  and include a racing resume. Plus photo and video galleries and the Facebook page link.
As we wait for engines to blare up again for the new season, all you have to do is grab your mouse and check out the new portal to the karting club from Alberobello, nearby Bari. Happy surfing.
CLICK HERE to access the site directly.