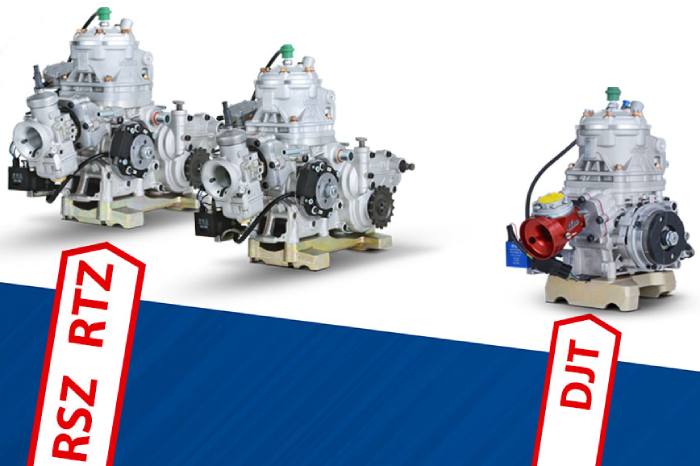 RTZ and RSZ engines set the fastest time in qualifying, as well as the fastest lap in the final, on the occasion of the second and final round of the FIA Karting European Championship reserved for shifter classes.
KZ – RTZ and RSZ Vortex engines soon start off strong in the two free practice sessions, with a double best lap signed by Noah Milell (Tony Kart Racing Team). The reigning KZ world champion confirms himself in qualifying and hits the pole position, with Tuukka Taponen (Tony Kart Racing Team) third, Juho Valtanen (Tony Kart Racing Team) fifth and Simo Puhakka (Tony Kart Racing Team) sixth, thus confirming the excellent potential offered by the Vortex engines. In the eliminatory heats the race entries and the following retirements affect the race of some of our drivers and the cancellation of the Super Heat, excellent opportunity for a comeback, certainly did not help our drivers to recover from these unfortunate episodes.
Despite of this, the final allows our drivers to show the level of performance offered by our engines with Puhakka already third during the first lap, but then forced to an early stop, and Taponen, rookie of the category, able of gaining the best lap of the race and finishing eighth, just behind Milell, and ahead of Lorenzo Camplese (Tony Kart Racing Team). Valtanen, on the other hand, fights for the podium and just misses it by a few tenths, finishing fourth. Also Adrien Renaudin (Tony Kart Racing Team) and Mario Ljubic (Tony Kart Racing Team) complete the final.
KZ2 – The cadet category of shifter karts is substantial, with 83 drivers registered in the second and last round of the season. Once again, Jean Luyet (Tony Kart Racing Team) is the protagonist and achieves two second places and a fastest lap during the qualifying heats. Following the cancellation of Sunday morning's Super Heats for safety reasons, the Swiss driver has to concentrate in the final on completing his comeback, starting from 17th position in qualifying. Jean does not disappoint and finishes in seventh position. Hard weekend for Samuel Luyet (Tony Kart Racing Team), blocked by some stops in the qualifying heats, and for Norton Andreasson (Tony Kart Racing Team), however able to take the satisfaction of a Top 5 as best result in the eliminatory heats.
FIA Karting Academy Trophy – OTK Kart Group is engaged at the forefront, with the supply of the Exprit Kart – Vortex chassis, in the one-make championship wanted by the FIA to ease the access to international karting for young talents aged between 12 and 14 (chosen by the ASNs of their countries and coming from all over the world). The technical package made available to the 50 attendants guarantees products with identical quality and performance for all, thus allowing young drivers to be able to bring out their talent on track equally. In the second round of the FIA Karting Academy Trophy season, Matias Orjuela (Colombia) wins ahead of Guillaume Bouzar (Luxembourg) and Iwo Beszterda (Poland).
Press Release © OTK Kart Group