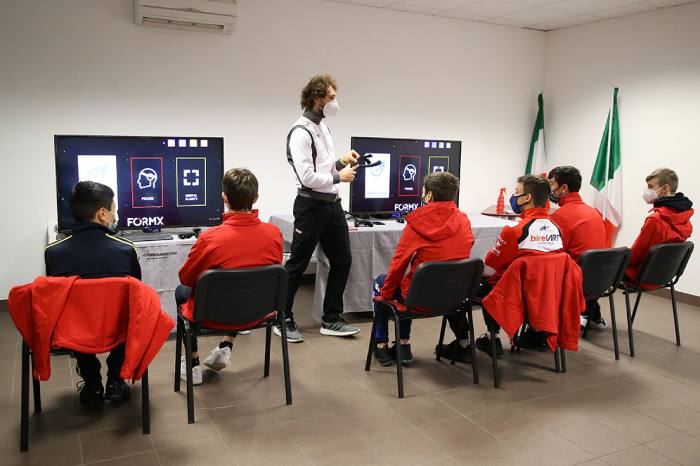 [translated with Google]
The third seasonal appointment for the evaluation of the best Italian kart drivers will take place for the first time at Formula Medicine, with a double date in November, then it will move to the track in Viterbo. A total of 12 Under 15 talents involved.
The ACI Sport "Michele Alboreto" Federal School seems to be experiencing one of those seasons destined to leave its mark. There are already many innovations set in motion this year by the Università dell'Automobilismo which is now also enthusiastically announcing a 2.0 version of the ACI Sport Karting Internship, in collaboration with Formula Medicine. The in-depth session with young drivers, usually used by the School to identify talents deserving of attention and development, will have an even broader program based on an unpublished first part that will take place in Viareggio, in the offices of the Centro di Medicina dello Sport. This is the third Karting Internship for 2021, the first with this new format. A concrete effort that is added to the other initiatives recently undertaken by the Federation in the Progetto Giovani, aimed also in this case at encouraging the growth of the new generation of drivers.
A total of 12 kart drivers will be involved, the best Italians aged 12 to 15, selected through the Federal School's scouting carried out during the season within the main national and international competitions.
They will be divided into two groups to participate in these two different preliminary appointments with the same work program. The first session will take place from 15 to 17 November with six students, the second with six other students from 22 to 24 November, both based on individual activities focused on psycho-physical assessments by Formula Medicine. From this prologue, based on the reports drawn up by the staff of Dr. Riccardo Ceccarelli, CEO and Founder of the Viareggio facility, the best six elements will come out and will then be invited to participate in the final phase of the ACI Sport Karting Internship, for the practical part with the karts, which will later take place at the Circuito Internazionale di Viterbo. The stages on the track will be developed, as in the past, in collaboration with OTK Kart Group.
Press Release © ACI Sport