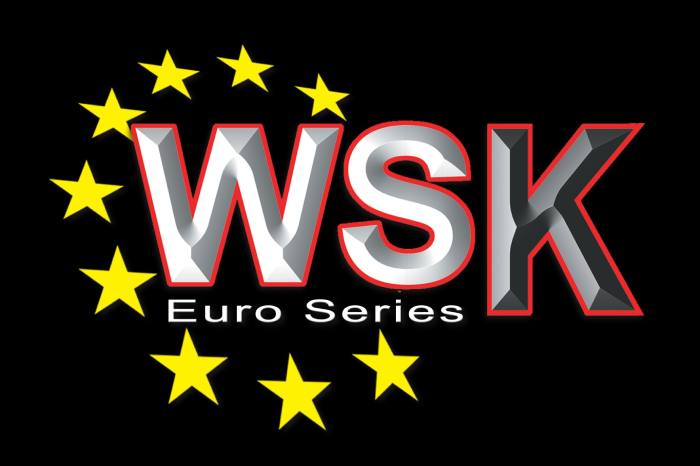 The opening of the WSK Euro Series will take place at the South Garda Karting circuit on 13-17 July with 260 drivers on the track. The Live TV streaming from wsk.it and Motorsport.tv will be on Sunday, July 17th.
After the early summer break, WSK Karting is gearing up to restart full speed from July 13-17 with the first of the two rounds of the WSK Euro Series at the South Garda Karting of Lonato. The event will enjoy live TV streaming for the final stages on Sunday, July 17 from wsk.it and Motorsport.tv, that has been granting international coverage to all WSK Promotion's series from this year.
About 260 drivers coming from all over the world are ready to hit the track of Lonato in the categories MINI Gr.3, OKJ, OK and KZ2 among the fields of the main international teams and constructors for this eighth edition of the WSK Euro Series, which has become a reference in high-level international karting. Since its beginning, WSK Euro Series has hosted big stars of the current generation of Formula 1 drivers: these include Max Verstappen, Charles Leclerc, Lando Norris, Esteban Ocon, Pierre Gasly, George Russell, Lance Stroll, Alex Albon and Mick Schumacher.
Among the champions of the first part of the 2022 WSK season, the winners of the WSK Champions Cup will be present. The MINI Gr.3 winner Christian Costoya will compete for Parolin Motorsport, OKJ's Andres Cardenas with Energy Corse and OK's Danny Carenini with Team Driver. Several strong candidates to the win will compete in KZ2 after shining in the WSK Series, like Giuseppe Palomba of Birel ART Racing, Danilo Albanese of KR Motorsport, Tom Leuillet of Leclerc by Lennox Racing, Jeremy Iglesias, Viktor Gustavsson and Alex Irlando of CRG Racing Team, and several others that are gearing up to put their name in the prestigious hall of fame of the WSK Euro Series.
Please find here the preview video of the WSK Euro Series in Lonato
(https://www.facebook.com/wskpromotion/videos/1105197367068686).
The program in Lonato:
WSK Euro Series, Round 1
Wednesday, July 13 and Thursday, July 14
08:45 Free practice
Friday, July 15
08:45 – 11:03: Free practice
11.10 – 12:36: Qualifying practice
13:30 – 18:30: Qualifying heats
Saturday, July 16
08:30 – 09:55: Warm-up
10:00 – 18:30: Qualifying heats
Sunday, July 17 (Live Streaming)
08:45 – 10:12: Warm-up
10:20 – 12:30: Prefinals
13:00 – 15:00: Finals (13:00 OKJ; 13:30 MINI; 14:00 KZ2; 14:30 OK).
THE CALENDAR OF WSK EURO SERIES
1st Rd – 17/07/2022 LONATO – MINI-OKJ-OK-KZ2
2nd Rd – 31/07/2022 SARNO – MINI-OKJ-OK-KZ2
Info: www.wskarting.it/index.asp
Press Release © WSK Promotion