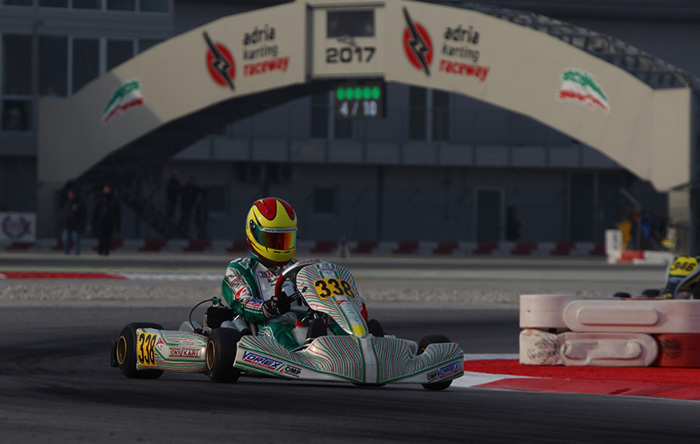 The WSK Final Cup double round will close the Racing Team's season.
On the Adria Karting Raceway, on two next weekends, (November 2nd-5th and 9th-12th) we will face the last two international competitions of 2017.
We will not attend the shifter category, so the most important news concerning our drivers lineup will be Matteo Viganò's attendance in OK class.
Next to Viganò there will be the Spanish David Vidales, while in OKJ and Mini categories we will have Viktor Gustafsson and Andrea Kimi Antonelli, respectively.
The double Final Cup rankings will be set up according to the scores assigned during the heats, prefinal and final. Moreover, the score of the second round (November 9th -12th) will be higher than the upcoming race, so not to give any certainty until the end of the WSK Final Cup.
The two Adria events will be streamed live on the www.wsk.it website, starting from 10.30 on Sunday 5th.
In order to closely follow the Racing Team you can link to our official social pages, [email protected] and Instagram.
Source: www.tonykart.com