There was no lack of of surprises during the day that just ended at the Adria Karting Raceway, where the starting grid of the Pre-Finals scheduled for Sunday was set after today's Qualifying Heats.
The rain that fell during the night complicated the job of the drivers for the whole since the overcast sky never allowed the asphalt to dry off completely.
Bad weather was not the only factor that characterized the day as the news that that was on everyone's mouth was the absence of Andrea Kimi Antonelli, forced in bed, it seems, because of a bad flu. The Italian might try to get back on track tomorrow, but in the meantime he has missed the opportunity to capitalize on his excellent start to the weekend.
Thomas Ten Brinke took immediately advantage of it(Kosmic / Vortex), leading the OK ranking ahead of Taylor Barnard (KR / IAME) and Dilano Vant Hoff (Exprit / TM Racing). In OKJ Arvid Lindblad (KR / IAME) outperforms Brando Badoer (KR / IAME) and his partner Alfio Spina (KR / IAME). In MINI, Maciej Gladysz (Parolin / TM Racing) ends in the lead with three wins, one more than Anatoly Khavalkin (Parolin / TM Racing) second.
OK:Thomas Ten Brinke leads despite Taylor Barnard's performances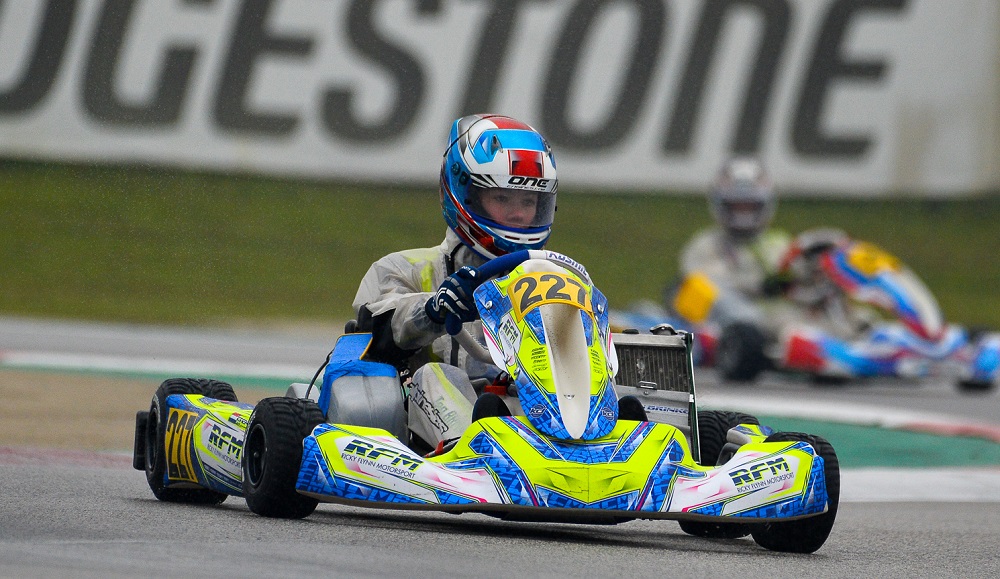 Having come second behind Andrea Kimi Antonelli in the manche racedd yesterday, Taylor Barnard scored another second place also in this morning's Heat BD, after a penalty of 5 seconds inflicted on him for the nose out of position handed the victory to Laurens Van Hoepen (KR / IAME), fourth at the end of the day thanks to another second place. For the Englishman, the victory of more than ten seconds obtained in the last heat of the day wasn't not enough to finish in first position, which was occupied by Thomas Ten Brinke instead. The Dane will start from pole in tomorrow's Pre Final thanks to his victory obtained yesterday and this morning, again because a penalty has deprived Nikita Bedrin (Tony Kart / Vortex) of first place. The third position is occupied by Dilano Vant Hoff, while Bedrin finished the Qualifying Heats in fifth place.
Harry Thompson (KR / IAME), sixth thanks to his two third places, both the result of a comeback of 19 positions, it is certainly to be counted among the pilots who animated this day. Among these we must also remember Josep Maria Martì (KR / IAME,) tenth after a second place starting from the twentieth position, and also James Wharton (Parolin / TM Racing) seventh behind Thompson.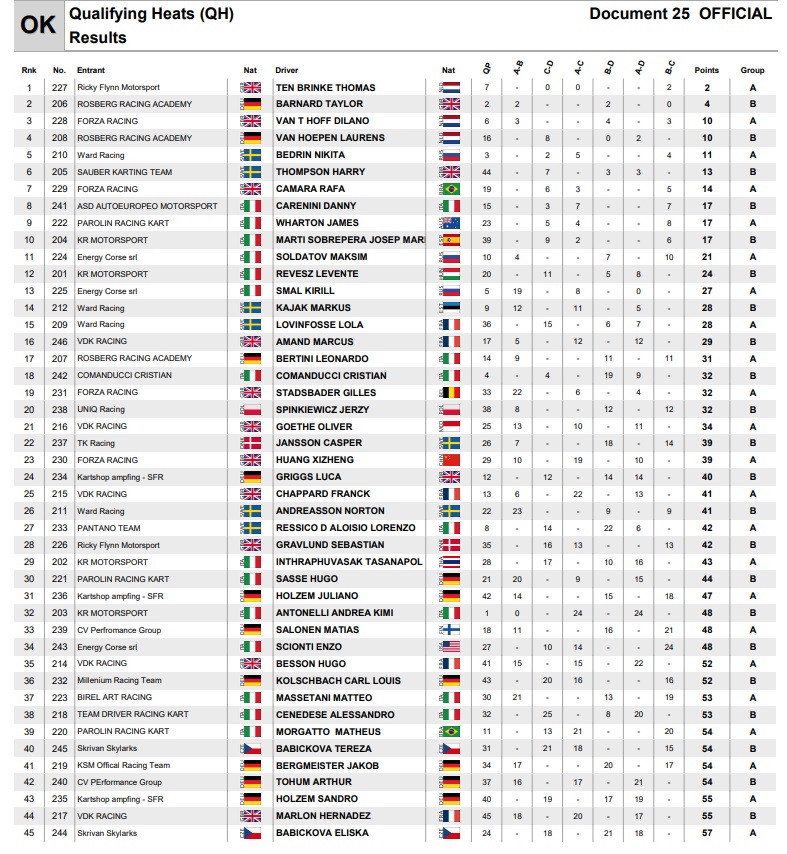 OKJ: Arvid Lindblad tops the standings with two wins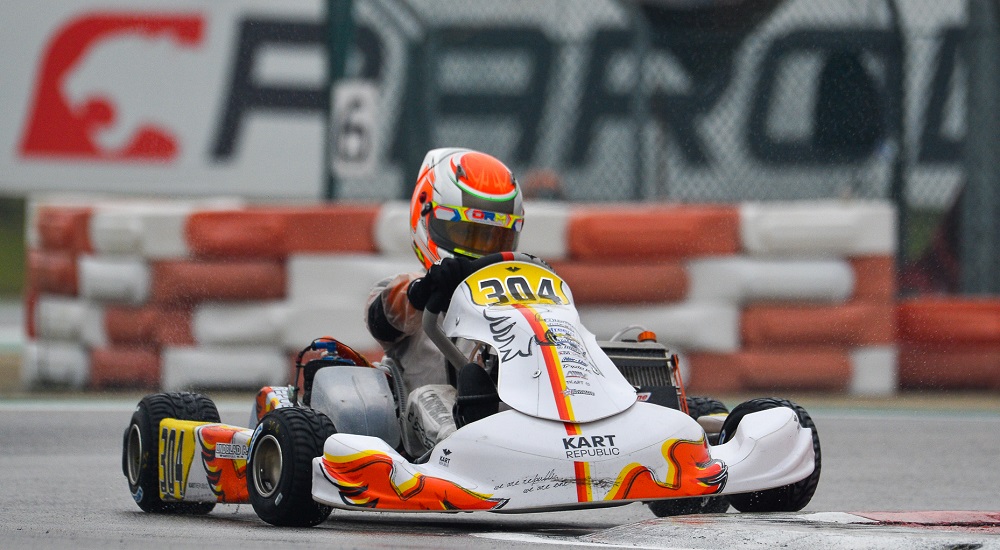 Arvid Lindblad made the most his two wins in the calculation of the OKJ final rankings, which sees him in leading by a single point on the two drivers of the Cetilar team, Brando Badoer and Alfio Spina. Lindblad is good at dashing through the field at the start of each race, allowing him to get past the author of the Pole Position Brando Badoer, one of the most consistent drivers with a first and three second places. Alfio Spina does better than his partner in terms of wins (two), but a fourth place after a penalty and a third scored on Friday relegate him to third position at one point from Badoer.
3 second-place finishes allowed Martinius Stenshorne (KR / IAME) to climb from eighth to fourth position, followed by Miron Pingasov (KR / IAME) who recovers six spots.
In the top ten there are also four drivers who have completed some of the most impressive comebacks: Robert De Haan (Energy Corse / TM Racing) is seventh after also winning a heat thanks to a flashing start, while Cristian Bertuca (Birel ART / TM Racing) ended eighth thanks to a second, a third and a quarter, thus making up for the thirtieth place obtained in qualifying. Christian Ho (KR / IAME) and Freddie Slater (Kosmic / Vortex), on his debut in OK-Junior but already involved in breathtaking duels, both recovered 12 positions managing to enter the top 10.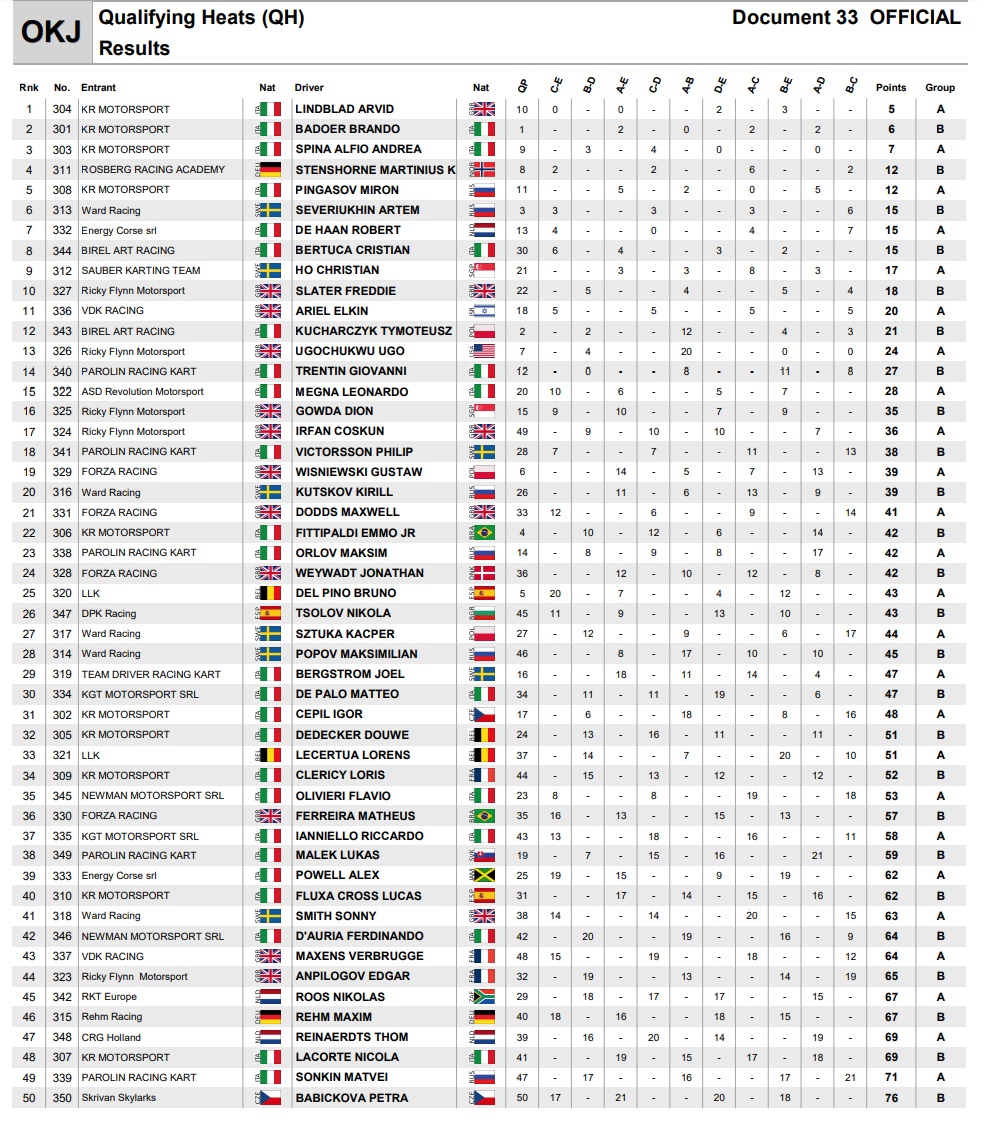 MINI: Maciej Gladysz is still the leader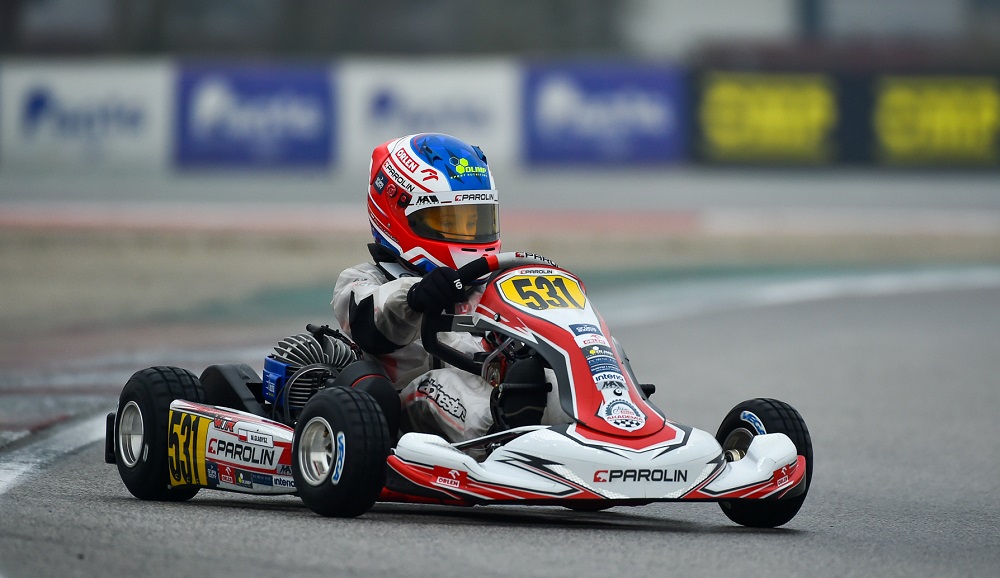 Maciej Gladysz made the most of the pole position scoreded yesterday and managed to prevail on his opponents with three wins. The Poleman was also in command of his fourth heat of the day, but Gerasim Skulanov (IPK / TM Racing) prevented him from making a run, concluding with a victory his comeback of 7 positions. Anatoly Khavalkin, author today of two victories and a third place, obtained in the battery where he met the leader Maciej Gladysz, ended in second place.
Thanks to a victory, Dmitry Matveev (Energy Corse / TM Racing) improves his position by taking third place, but the most important comebacks are signed by Rashid Al Dhaheri (Parolin / TM Racing), sixth with 18 positions recovered and Yaroslav Trukhin (Energy Corse / TM Racing) which recovers 53 spots to finish eighth.
The other victories for the day were scored by Cui Yuampu (Tony Kart / TM Racing), Rene Lammers (Parolin / TM Racing), and Kean
As for tomorrow, there will be two Pre-Finals for each class, followed by the B-Finals only for Mini and OKJ. The finals will kick off in the afternoon and will be live-streamed, as well as all the races scheduled for tomorrow , on www.wskarting.it.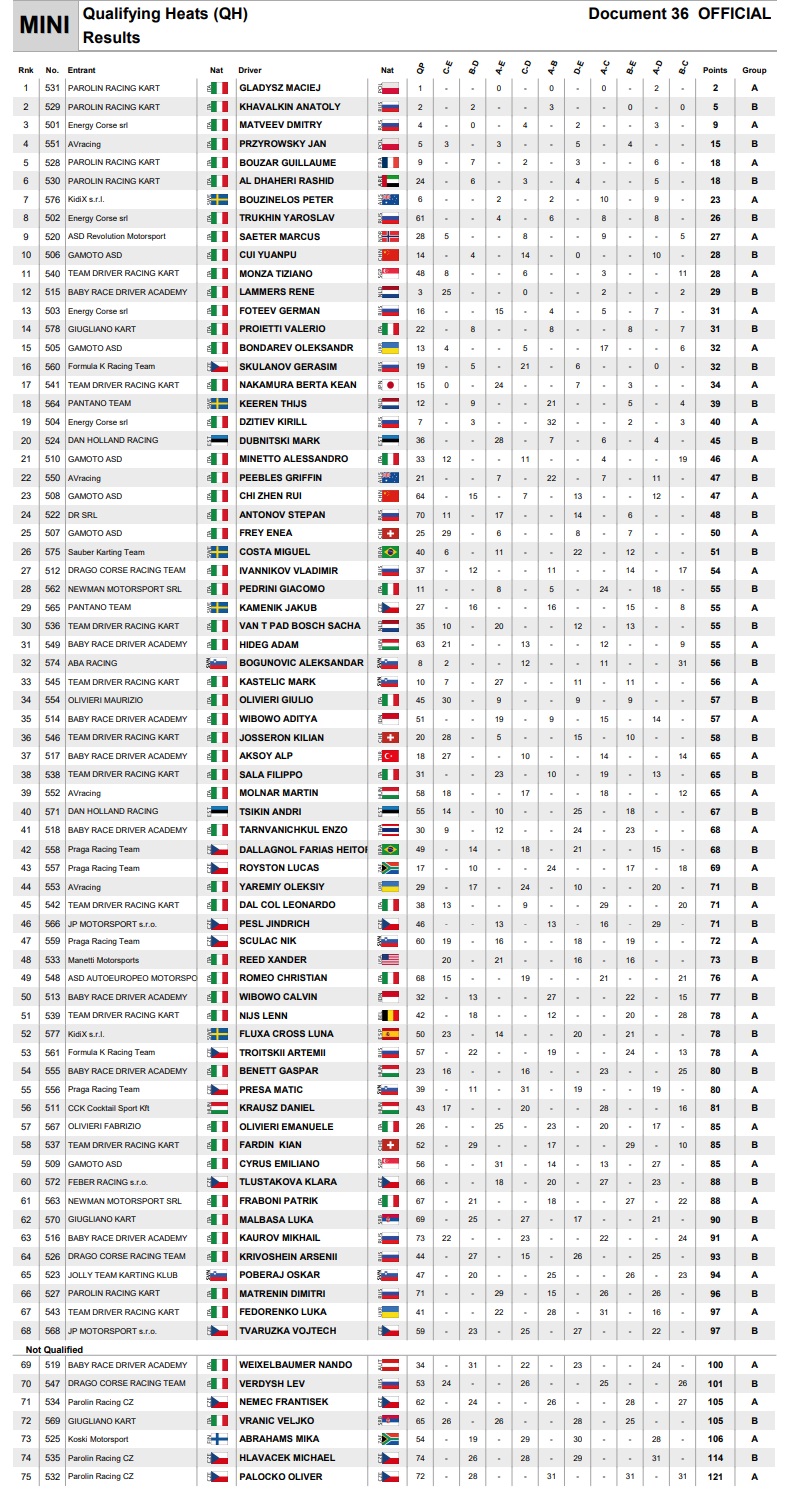 ph Sportinphoto