[translated with Google]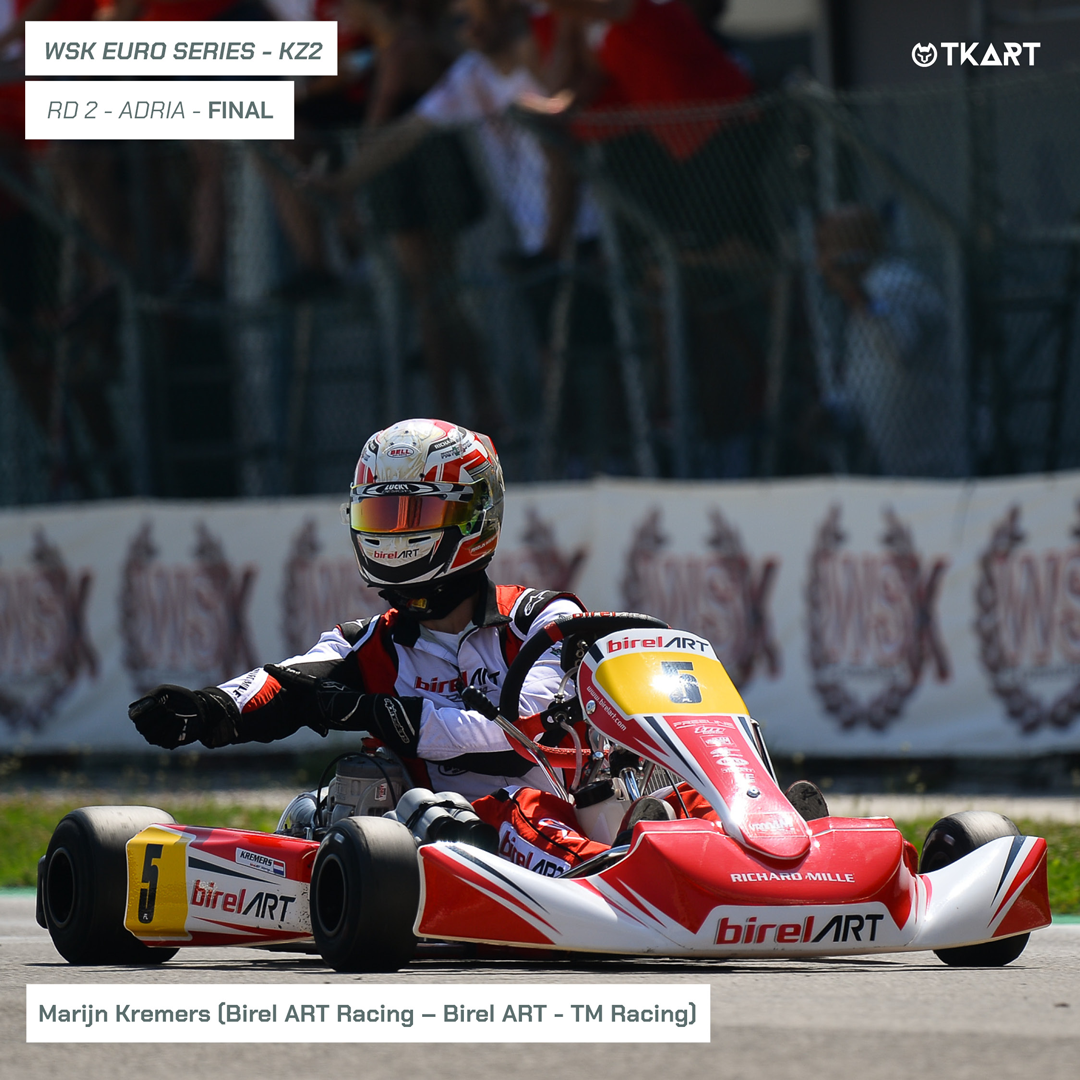 Marijn Kremers (Birel ART Racing – Birel ART – TM Racing) dominates the final, and the entire weekend, of round 2 of the WSK Euro Series in Adria. The Dutch driver once again leaves no room for his opponents, winning with more than 1 second advantage and also scoring the fastest lap of the race (47.569).
Behind him are another 3 Birel ART-TM Racing which thus occupy the first 4 places of the ranking: Riccardo Longhi, Alessio Piccini and Giuseppe Palomba sign a result to remember for the Italian manufacturer. Longhi overtakes Piccini in the initial stages of the race and the positions crystallize in this order until the end. The four Birel ART drivers travel constantly on the same pace and dominate the final.
Fifth position for Paolo Ippolito (CRG Racing Team – CRG – TM Racing), first of the non-Birel ARTs, always at the top of the standings for the whole weekend.
Sixth place a bit bitter for Francesco Celenta (Parolin Motorsport – Parolin – TM Racing). The Italian gains 5 positions with respect to the starting grid: a not just result considering that KZ2, especially on this track, is a category that does not allow overtaking. Celenta pays a mistake in the last heat on Saturday which sees him penalized for being under weight. He recovers in the pre-final and final, but it is not enough to collect a result that matches his performance, also demonstrated by the second best lap in the race (47.571).
The top ten ends in the order by Emilien Denner (Intrepid Driver Program – Intrepid – TM Racing), Simo Puhakka (Tony Kart Racing Team – Tony Kart – Vortex), Brandon Nilsson (CRG Racing Team – CRG – TM Racing) and Adrien Renaudin ( Sodikart – Sodi – TM Racing).
Denner and Pedro Hiltbrand (Leclerc by Lennox Racing – Birel ART – TM Racing), 21st. they collect less than expected. The two make contact while they are first and second in the pre-final when Denner closes the door in the face for several laps of Hiltbrand who eventually blocks him, maneuvering it will cost him a 5-second penalty.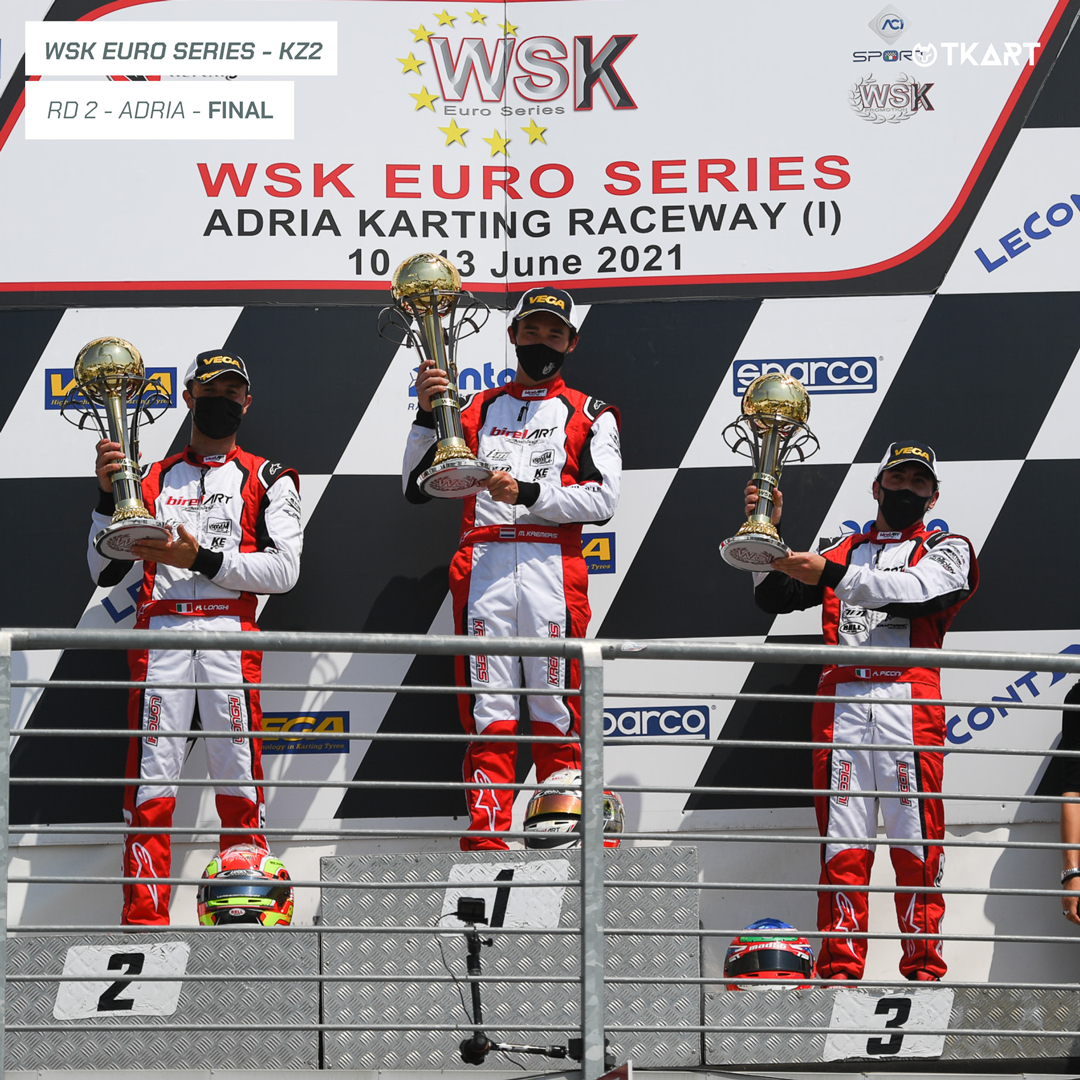 ©Photo: Sportinphoto