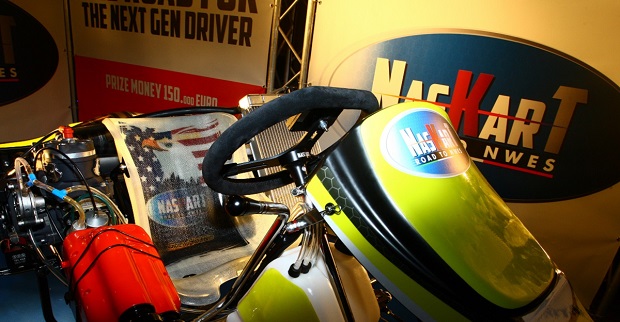 [translated with google translator]
With the start of the season closer and closer, the first race is scheduled for the weekend of April 29 on the Siena Circuit, the organizer has decided to make available two days of testing completely free to let people know more closely possible the NasKart championship to the pilots.
From the desire not to penalize the drivers of the Center South to reach the circuits of Northern Italy, the initiative was born to differentiate the offices in order to make the event available to everyone. The drivers, in fact, can choose whether to take part in the test day on the International Circuit of Viterbo on 10/02, or to that of the Adria Karting Raceway on 17/02.
The two circuits are not new to the world NasKart, since they hosted the two official presentations for the Italian Cup ACI and the WSK Final Cup, and will still be protagonists along the season with two of the six races scheduled for the calendar.
Even in Viterbo will be awarded the first title of champion NasKart and as a result will be elected the first pilot who will benefit from the opportunity to take part in the season of the NASCAR Whelen Euro Series completely free.
To participate in the free tests, subscribe to it in the dedicated section by clicking here
10 February 2018: Viterbo International Circuit (VT)
February 17, 2018: Adria Karting Raceway (RO)
Source NasKart