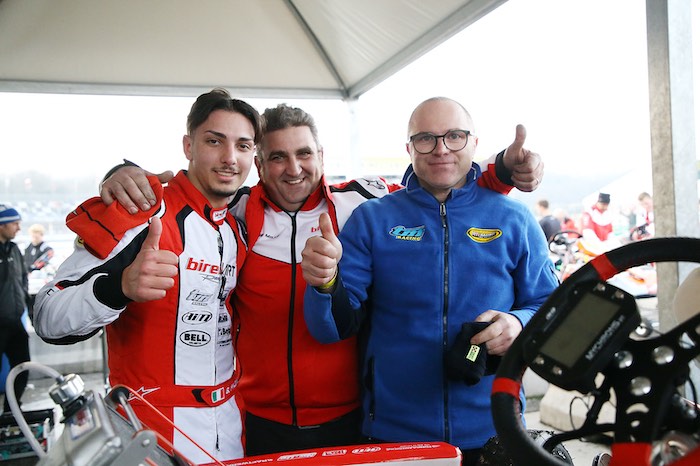 Giuseppe Palomba claimed a very good win with the assistance of Viti Racing at the 25th Winter Cup, race held at the South Garda Karting in Lonato. The KZ2 race saw 68 of the strongest drivers on the international scene challenging each other on track. The Italian driver completed a splendid weekend in this 2020 opener in Lonato and claimed his second win in a row on Birel Art, after winning the WSK Open Cup at the end of 2019. Palomba came to the fore again in qualifying practice when he posted the quickest time of his session. He kept the momentum in the heats ending on top and then won the final leading his teammate and runner up in the world championship Riccardo Longhi.
A great race in KZ2 was also run by Palomba's teammate from Australia Matthew Payne, who also enjoys Viti Racing's support. Payne completed a great comeback in the final ending 12th at the end of a positive Winter Cup in which he put in solid performances and fast laps in the heats. Lorenzo Giannoni had a tougher weekend on Sodikart-Tm instead. The Italian displayed a good speed in several occasions though and posted the fastest time in one heat. The Austrian Marcus Funda also had a difficult, but positive weekend on GP-TM.
The next round of the season in Lonato is the WSK Super Master Series on February 23rd.
Complete results are available at www.southgardakarting.it