At its dealer meeting in Tuscany (Italy) on October 2-3, OMP presented its new line of merchandise ranging from products for car drivers to racing accessories for vehicles to, obviously, products destined for the world of karting.
Among these, the ones that most stood out are the products of the KS ART line: suits, gloves and shoes that are completely customisable on request. While the printable suit in and of itself is not an absolute novelty (so were the KS-1R and KS-2R, though they lacked customizable artwork), customizable gloves and shoes in technical/elastic fabric with the desired artwork – even in fluorescent colours – do however represent something entirely new.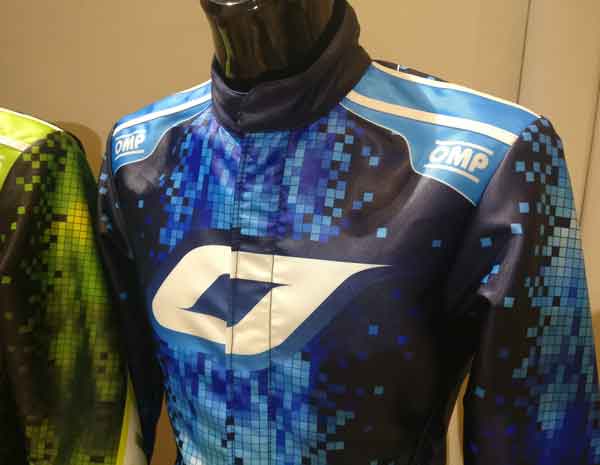 As far as shoes are concerned, once more OMP has foregone the classic laces. This time, however, not even rotor lacing with the metallic strings is used, as it was on the KS-1Rs; rather, the shoes close via the elastic parts that wrap around the foot and a buckle anchored by Velcro. Transparent reinforcements (practically invisible) have been placed on the parts most exposed to wear.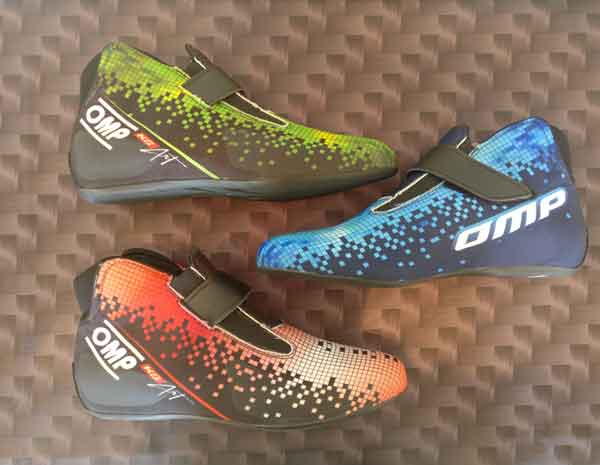 The gloves, also completely printable and customisable, are made with a very light fabric, while the palms present the classic leather inserts for increased grip.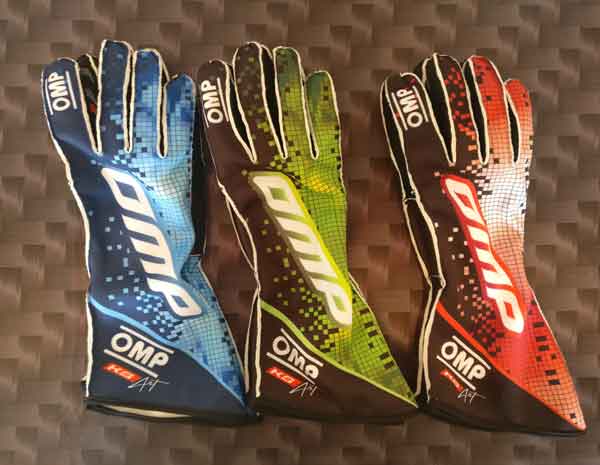 Leaving the customisable "ART" line and returning to the more classic catalogue items, we've revised nearly our entire range of gloves. In addition to the two lower-end lines, KS-3 and KS-4, which have been redesigned, the new KS-2R gloves have arrived, positioning themselves a step below the pre-existing KS-1R and KS-1.
But OMP's genuine revolution for karters consists in completely water-resistant shoes and gloves. These two products, available only in black, belong to the ARP (Advanced Rain Protection) line and present the classic characteristics of karting gloves and shoes, but with the addition of being waterproof. The technicians guarantee that "even after being immersed in water for half an hour, no water gets through either the gloves or the shoes."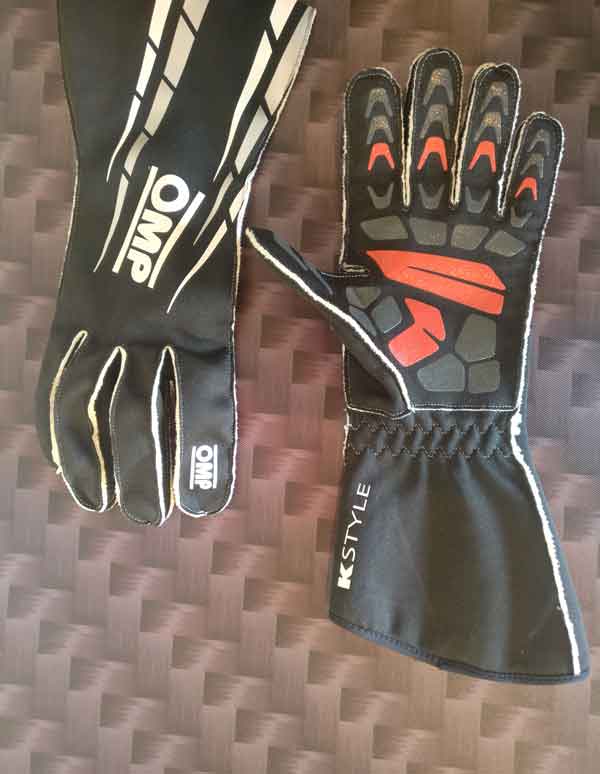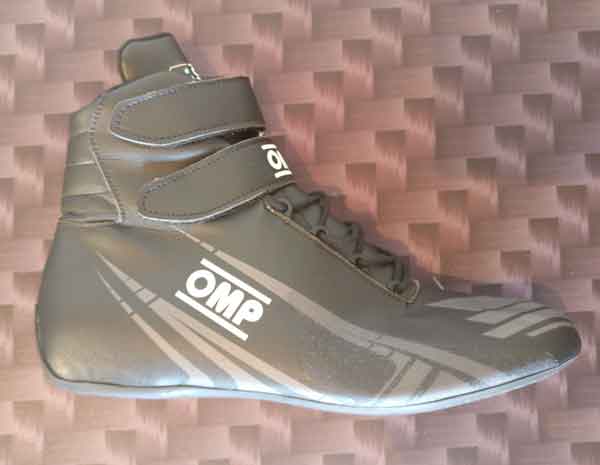 Finally, a look at the mechanics as well, with their new technical shoes.