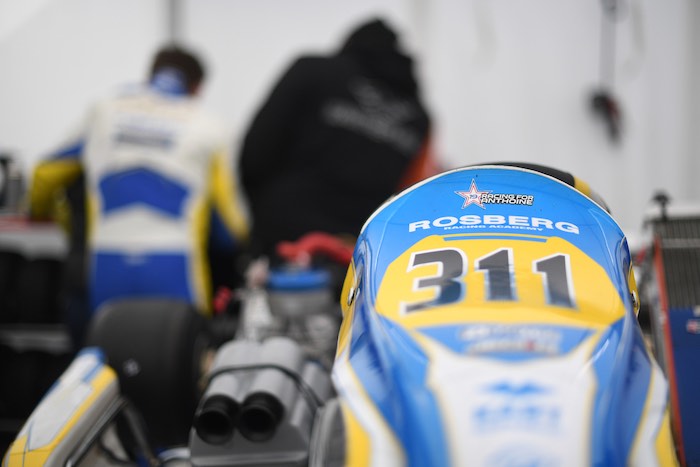 Another brilliant performance for Taylor Barnard, again on the OK podium for the first round of the WSK 2020 Super Master Series, in Adria. Unlucky week end for Laurens Van Hoepen in OK and good performance for Martinius Stenshorne in OKJ.
Second place in OK, Taylor Barnard: "It was a crazy race! I'm so happy for the podium at the end of the weekend; we struggled a little bit on Saturday, and to come out with a podium at the end of this weekend is unbelievable! Big thanks to KR, all the mechanics, and Iame!"
Team Manager for RRA, Flavio: "We tested a lot of material with Martinius Stenshorne during this week end, since he was struggling a bit more compared to last week. He made it to recover and finish 6th in the final, and we know he's fast and can always aim at the podium. It's a good first round for this championship!
Laurens Van Hoepen had a good qualifying session but also had a few more problems during the heats; a contact during the pre-final forced him to the back again, but he recovered nicely during the final, winning 14 positions and finishing 10th!"
Kart Republic General Manager, Dino Chiesa: "Again, a very solid week end for all of our drives in OKJ, and Stenshorne keeps showing a good level of performance.
We witnessed a seriously tough final in OK, which I'm not going to comment! I truly trust the Management, the Race Director and the Race Marshals at WSK to soon fix all the issues we saw last Sunday.
With regards to the result, I've been happy to see Taylor Barnard scoring another podium finish and I'm happy with the perfomance of all drivers."
The Rosberg Racing Academy will hit the track again in two weeks, for the 25th Winter Cup, in Lonato.