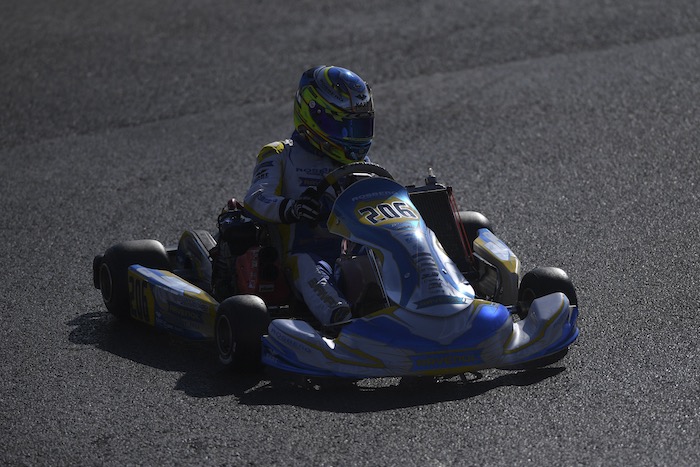 This second round of the WSK Master Series delivered again a Top performance from Taylor Barnard, as usual; fast and reliable, the strong British driver recovered some places in the final and finished 4th, after battling with team mate Antonelli.
Even bigger recovery from Laurent Van Hoepen, who won 16 places in the final, entering the Top 10 with merit!
Very unlucky week end for Mauritius Stenshorne; after a solid performance during qualifying and heats, he retired from the Prefinal after a crash, so couldn't take part to the final.
Kart Republic General Manager, Dino Chiesa: Both Van Hoepen and Barnard had a decent week end, with nice speed and good opportunities to score a podium finish, although we actually failed to win again in OK. I think our competitors are missing a little bit of experience compared to our opponents, but they're fast and I'm sure they're going to fill the gap and also become winners in short time!