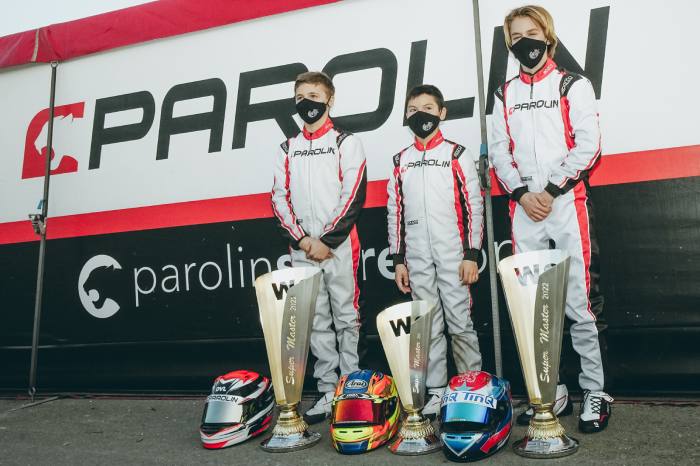 – Sparco® and Parolin Racing Kart, two historic international motorsport companies, establish a three-year partnership.
– Sparco® will offer its tailor-made services by providing technical race clothing and teamwear for karters, staff and clients.
– The safety, comfort and innovative design of Sparco® products combine with the distinctive style and identity of Parolin.
The start of the 2022 international kart season coincides with the start of the technical collaboration between Sparco® and Parolin Racing Kart, two leading companies in the kart sector.
Thanks to the considerable experience gained in 45 years of activity, Sparco® will produce all the technical clothing and teamwear for the team and its customers, through a dedicated line under the Parolin brand, which will benefit from an important visibility on kart tracks all over the world and from a worldwide distribution.
Safety, comfort and design have always distinguished Sparco® products. To this distinctive element is added a distinctive style designed ad hoc, in line with Parolin's identity.
Marco Parolin, Parolin Racing Kart Marketing Manager: "We are thrilled to have signed this partnership with Sparco®, one of the most prestigious brands on motorsport's international scene. The product line specifically developed for Parolin is able to fully satisfy the needs of our team and of our sales network. We both aim at the utmost quality and at the attention to details, which are fundamental elements to make a difference in our field".
Niccolò Bellazzini – Brand Manager Sparco®: "The signing of this important agreement is a further step towards strengthening Sparco®'s market leadership in a strategic business such as karting. We're observing consistent growth in the sector and in the number of participants in the various international championships, and this is a sign of the extreme vitality of motorsport. The combination of our brand with that of a team of primary stature such as Parolin Racing Kart is a clear sign of our growing level of investment in this segment."
Press Release © Parolin Motorsport