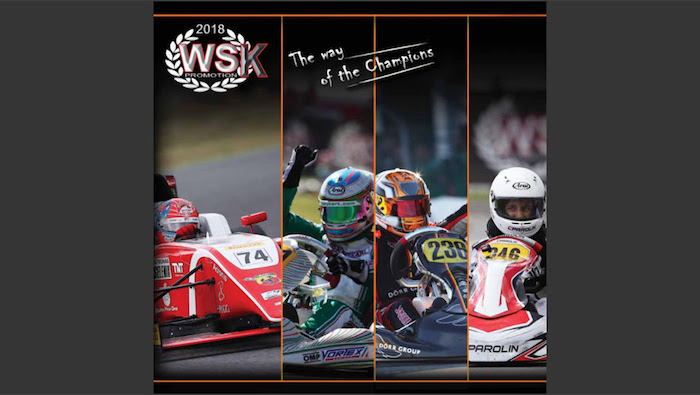 WSK Promotion, the 2018 Yearbook.
WSK Promotion's Karting Events
F.4 Italian Championship powered by Abarth 
The story of a great racing season.
The WSK Promotion's 2018 Yearbook is now on line. The story of each WSK event on karting tracks, together with the complete review of the 2018 F.4 Championship powered by Abarth, is available to be flipped through.Click on the cover above to start the view of the complete book, or click on each main chapter below, to read the single stories.
With the introduction of Jean Todt (FIA President), Angelo Sticchi Damiani (ACI President), Marco Ferrari (ACI General Director for Motorsport), Marco Rogano (ACI Sport General Director), Kees van de Grint (former CIK-FIA Vice-President) and Luca De Donno (WSK Promotion President).
Have a good reading!
Choose your chapter and click on the image:
WSK World Class
WSK Drivers to F1
A year of WSK
WSK Champions Cup
WSK Super Master Series
WSK Open Cup
WSK Final Cup
WSK Hall of Fame
F4 italian Championship