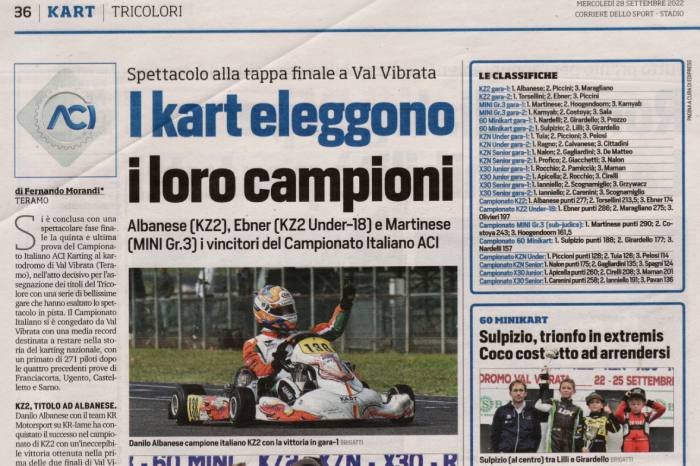 [translated with Google]
Comments, photos and results on the spectacular final round at the Kartodromo Val Vibrata.
A page with comments, results and photos of the protagonists of the spectacular fifth round of the Italian ACI Karting Championship held at the Kartodromo Val Vibrata is published in the newspaper Corriere dello Sport on Wednesday, September 28.
All the results on the site https://www.acisport.it/it/CIK/home.
To receive the newsletter of the Italian ACI Karting Championship:
http://www.acisport.it/it/home/newsletter/iscrizione
Press Release © ACI Sport