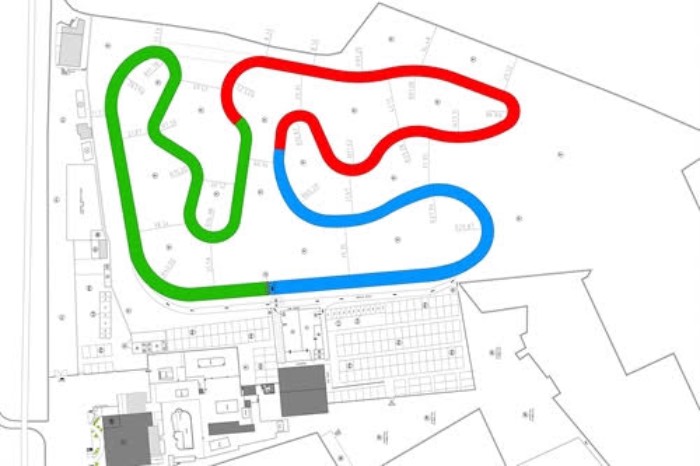 A completely new layout reaching 1600 meters in length will be inaugurated on March 14th, 2021.
The International Circuit Napoli in Sarno changes its look adopting a completely new layout for karts and motorbikes. This is not the first evolution of the circuit in Sarno since when it was built back in 1992 by Giuseppe Sorrentino, but this time the change is quite radical. In 30 years of activity, the International Circuit Napoli in Sarno hosted the most important international competitions and since 2000 it is a constant presence in the Italian ACI Karting Championship enjoying great participation figures.
The new length of the circuit is of 1.600 meters. The new layout changed especially in the new start/finish straight that now is on the side of the paddock and that replaced the braking ahead of what was the closing part of the circuit. The long straight that previously characterized the track of Sarno is now split by a driven part but, still, a good straight is still present with the braking at the opposite part of the track The main straight is now that of the start-finish line and it rejoins the old start-finish straight with a corner. The official opening of the circuit is scheduled for March 14th.
The karting appointments of 2021 at the International Circuit Napoli, Sarno (Salerno):
March 21 – Trofeo del Grifone
March 28 – WSK Super Master Series, 3rd round
May 2 – Trofeo Pagliuca
June 20 – Italian ACI Karting Championship, 5th round
June 27 – WSK Euro Series, 2nd round
July 11 – European FIA Karting Championship OK and OK-Junior
September 5 – IAME Series Italy, 7th round
September 19 – Coppa Concorrente, Regional ACI Karting Championship
December 12 – Trofeo Ayrton Senna
To subscribe to the newsletter of the Italian ACI Karting Championship please visit: http://www.acisport.it/it/home/newsletter/iscrizione
Press Release © ACI Sport