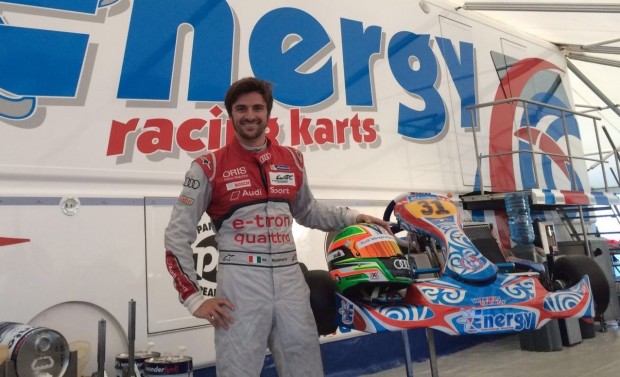 [divider style="dotted" top="10″ bottom="10″]
Let's find out who's back in a kart for winter training.
[divider style="dotted" top="10″ bottom="10″]
[dropcap]F[/dropcap]or a driver at the top of motorsport, the main objective during the winter break is keeping fit.
Given the limitation of track tests, many of them, in addition to the gym, are increasingly going back to their roots, in other words karting.
At the South Garda Karting track in Lonato, the Ferrari driver Sebastian Vettel, assisted by the Tony Kart Racing Team, tested the new Vortex engine for OK class; the DDS. For him a best lap (unofficial) 47''7, just two tenths better, it seems, than the official drivers of the OTK Group.
Same thing for a former F1 driver, Jarno Trulli. In addition to assisting his son on the track, Jarno raced directly against the German Ferrari driver.
Another Formula 1 driver karting in Lonato for training purposes is Esteban Gutierrez. This Mexican driver of the Haas Team raced with a Velox chassis powered by a SGM SR216X KZ, provided by Severi Racing.
Not only do F1 drivers choose karting for training, we would like to point out that the Italian Marco Bonanomi, the official driver of the Audi R18 Ultra participating in the Le Mans24 hours spent a testing day with Team Energy, driving a KZ kart powered by a TM Racing engine.
Returning to South Garda Karting, Daniil Kvyat was back racing again; the F1 Red Bull driver used the equipment of the Morsicani team; a CRG chassis powered by a Maxter KZ engine.
The F1 vice champion, Nico Rosberg, chose the Adria Karting Raceway to shake off the winter dust. He performed a test with the CRG Racing Team in the OK category with a Parilla engine (plus a few laps on a KZ).
Even Max Verstappen takes every opportunity to drive a kart. As demonstrated by this test at the wheel of a CRG / TM KZ, in the company of brothers Pex, Jorrit and Stan, made in September in full F1 season. Here's the video.
[divider style="dotted" top="10″ bottom="10″]