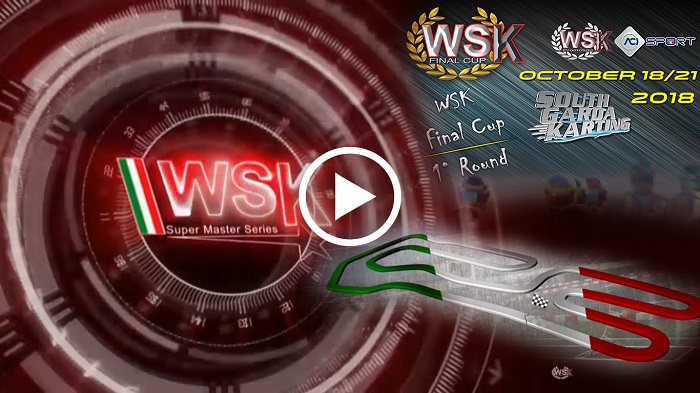 WSK Final Cup: the Video Gallery from round 1 in Lonato.
The WSK Archive has been updated following the WSK Final Cup opening event in Lonato. The complete footage of the four Finals held at the South Garda Karting Circuit have been uploaded for you to watch. Also, you can catch the event highlights on the WSK Promotion's Fan Page from the race weekend at South Garda Karting circuit.
Simply click Play to watch the KZ2, OK, OK Junior and 60 Mini category races.
You can also check out the WSK Video Channel to watch the Final Races from the 2018 season along with much more.