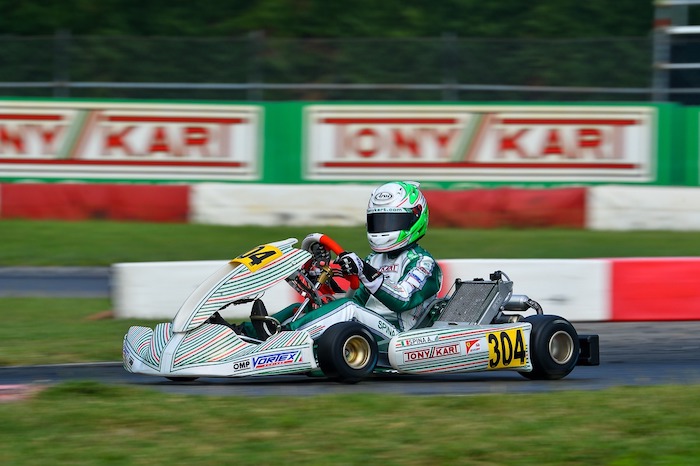 Tony Kart Racing Team is ready for the end of the season. After the FIA Karting events ended with the KZ European Podium, second place at OKJ World Championship and 1st, 2nd and 3rd position at OK World Championship, our drivers get back on the track for a new event by WSK Promotion, the Open Cup planned at Adria Karting Raceway, where in 5 days the two rounds assigning the title will take place.
Regarding the line-up, in OK there will be: Bruno Del Pino, coming from the Junior class, Alfio Spina and Tuukka Taponen (second classified at OKJ World Championship). They will use for the first time during a competition the chassis Tony Kart Racer 401 R powered by Vortex in Senior version.
In OKJ, next to Harley Keeble there will be James Egozi, new in this class. The American driver, who raced with our team in Mini class, is now ready for the Junior category.
Regarding Mini, the category of the youngest drivers will race in Adria too with Jules Caranta and Jimmy Helias driving a Rookie 2020, Christian Costoya will make his debut with the same chassis, on the occasion of the Open Cup he will race with the Racing Team colours for the first time.
On the official web site and Facebook page it will be possible to follow the races of the WSK Open Cup, live streaming will be available starting from Prefinals on Saturday to the Finals on Sunday. Always on the official website it will be possible to see also live-timing and detaild results of each session.