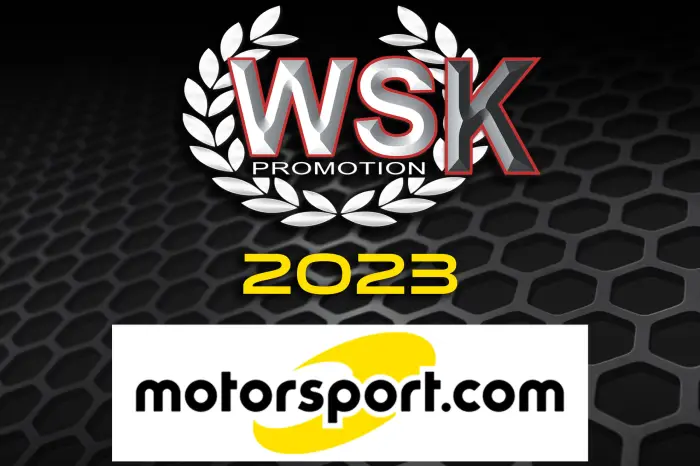 The agreement defines the coverage of the 14 WSK Promotion events of karting season 2023.
WSK Promotion is pleased to announce the renewed partnership with Motorsport.tv after the success of audience reached last year in the global broadcasting of WSK Karting Series TV images. The agreement reached with Motorsport.tv for the 2023 racing season includes the streaming of all 14 WSK Promotion karting events.
Motorsport.com is part of the Motorsport Network company and is a technologically advanced digital multimedia group, specialized in automotive racing content that offers 22 editions in 16 languages, 24 hours a day, seven days a week, with about 60 million monthly active users and 4 million followers on social media.
Motorsport.tv is the most comprehensive, live and on-demand automotive coverage in a single streaming destination and on all devices: TV, smartphone and desktop. The Motorsport.tv channel is also accessible from motorsport.com and from it.motosport.com.
Info: www.wskarting.it/index.asp
Press Release © WSK Promotion