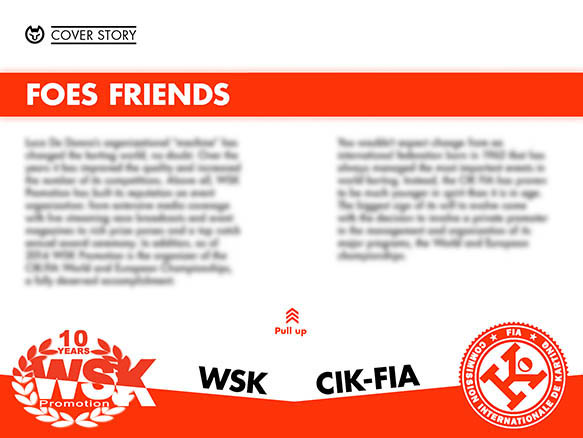 HOT NEWS – TKART – Kees Van de Grint in the annual CIK-FIA book wrote "There is still not perfect harmony between WSK Promotion and the CIK".
---
At first glance, the CIK-FIA and WSK Promotion seem to be collaborating successfully: after all, if karting is faring well even in the midst of the economic crisis, it is in great part thanks to them.
However, if you look closely or just listen the paddock rumors, you wonder if both parties aren't simply "making the best of it".
On TKART issue 4, the duel of WSK and CIK-FIA!
.