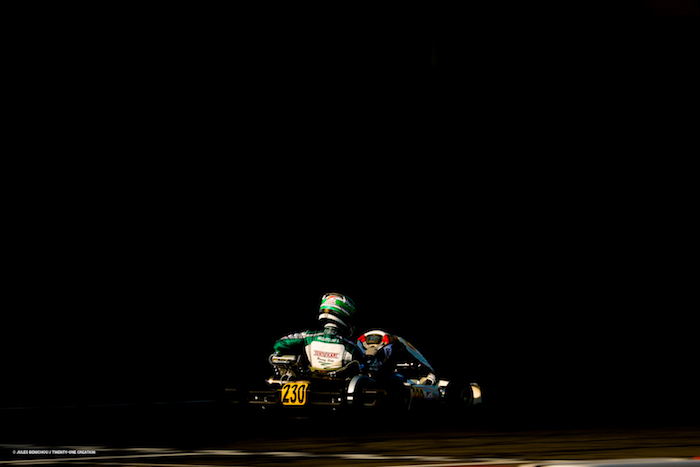 [translated with Google translaete]
Sami Meguetounif, enters the prestigious TonyKart team. He will defend the colors of the green brand but also of France in the OK Senior category on the international scene. Champion of France 2017 and 2018 in the National category (Rotax Junior), selected two years in a row at the International Academy, winner of the IAME Talent 2017, Vice Champion of France Junior FFSA Academy ….
What do you think of this new team?
"Tony kart is one of the biggest team in the world, one of the most famous too, for any kart driver it's a dream to be in this team … For me anyway. The atmosphere in the team is good and very professional, there is no room for fun, race weekend in any case … Big names in karting are there to advise you and help you. They have karting experience and have won multiple world championships … "
Why did you choose TonyKart for the international?
"I chose Tony Kart Official because last year I finished the season in a team called" team OAKES "which is actually a sub-team of Tony kart … The performances were good during my passage in Senior OK . The force of things made me come into contact with Tony Kart's big boss MrRobazzi, who proposed a program for 2019 … How to refuse ?! "
What is your 2019 program?
"My 2019 program will be international, WSK, European Championship and World Championship. I will also participate in the championship of France to prepare the 2 rounds of European Championship at Le Mans and Angerville. "
New category, new goals?
"The goals are clear for the moment, progress and win in this new category, take a lot of experience to be ready for the first round of Europe and play ahead."
Your best memory 2018? "My best memory of last year is my 2nd place in the legendary winter cup, with the Team Formula K starting in the OK Junior category."