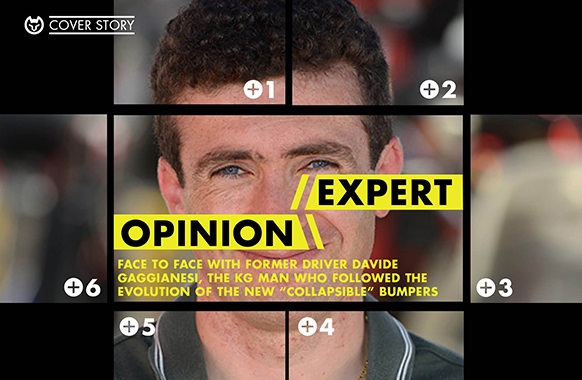 HOT NEWS – TKART – Expert opinion.
---
Face to face with former driver Davide Gaggianesi, the KG man who followed the evolution of the new "collapsible" bumpers.
Here are the 6 questions we did him:
1. What is the goal of the last modification?
2. What has changed in technical terms?
3. What's the difference between the two models you just tested?
4. What did the test entail?
5. Your opinion?
6. What does the CIK think?
Listen his answers on TKART issue 6!
DOWNLOAD FREE COPY OF TKART ISSUE 6! ONLY FOR THE FIRST 200!
.