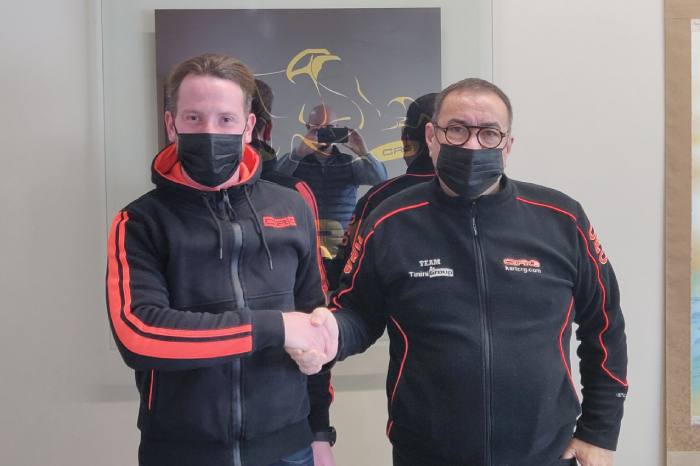 [translated with Google]
The CRG racing team, on the eve of the 2022 international racing season, confirms its confidence in Andrea Todisco.
The Italian professional, already part of the CRG racing team as an official driver in the 2000s, returned in 2021 to join the CRG Racing Team as team manager. This collaboration will continue in 2022 throughout the racing calendar that the Italian company has yet to formalise. On the other hand, the new CRG models were announced with regard to the single-speed and shifter categories and with regard to the braking system, which you will soon be able to read about in the TKART Magazine section.
(In the photo, CRG owner Giancarlo Tinini – on the right – and Andrea Todisco)