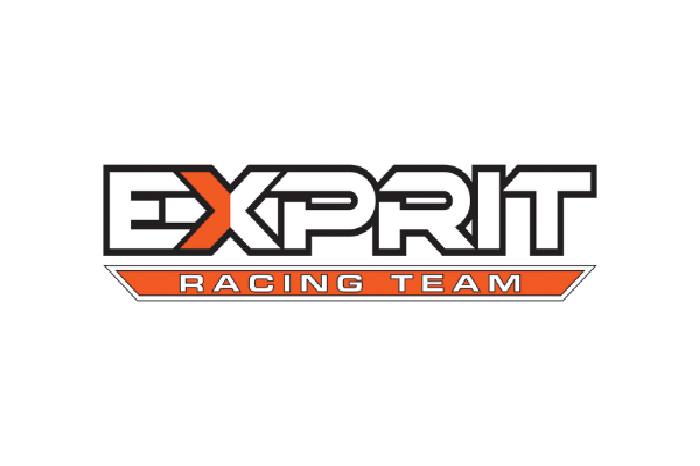 The program includes all the international FIA Karting and WSK competitions in the OK and OKJ categories, plus the "novelty" of the Mini, as well as some events still to be defined.
After debuting one year ago in the international competition with its new structure, the Exprit Racing Team is ready to convert in reality the experiences gained in 2020. In the 2021 racing season, our team will be taking part, once again, in the OK and OKJ categories, expanding its program also to the Mini. The scheduled appointments are the FIA Karting and WSK ones, plus some other engagements still to be defined.
The team manager Patrik Hajek will count on six drivers between confirmed and several new entries.
Charlie Wurz is once again wearing our colors in the OK category. The Austrian has proved that he can aim at the top of the rankings in 2020, often by reaching the finals of each race and even fighting close to the top 10 in the World Championship before an unfortunate retirement. As proof of his excellent performance, Charlie was awarded, at the end of the year, as best driver in the "Karting" category in the 17th ACI Sport Federal School Speed Super course. For 2021, Charlie will be requested to take that decisive step towards victory.
In OKJ, Oscar Wurz continues his growth within our team for the second year in a row. The year 2020 marked the Austrian's debut in the class – after spending the previous season in the Mini – in 2021 he will be able to experience the synergy within our staff in order to gain great results. Next to Oscar there will be three new teammates: Alvar Siimesvaara and Benjamin Sylvestersson, who grew up in the Finnish championships and will be joining us for the entire season of the International competition, while Jules Caranta will make the further step from the Mini Category; the latter, no less important than the major categories, will see the debut of the young French driver Mateo Moni.
Drivers in the OK and OKJ categories will again be able to rely on the Exprit Noesis R, in addition to the 2020 Rookie for the Mini. As always, the task of pushing our chassis will be entrusted to Vortex engines, the "engine division" of OTK Kart Group, with its DST (OK), DJT (OKJ), MCX (Mini).
After the winter break, the Exprit Racing Team will be back on track in occasion of the WSK Champions Cup (18th – 21st of February) in Adria, opening round of the international karting calendar, immediately followed by the next weekend from the first round of the WSK Super Master Series.
Line-up drivers 2021 Kosmic Kart Racing Department
Mini
Mateo Moni
OKJ
Jules Caranta
Alvar Siimesvaara
Benjamin Sylvestersson
Oscar Wurz
OK
Charlie Wurz
FIA Karting races calendar
18th of April 2021, Zuera (SPA)
FIA Karting European Championship, Round 1
FIA Karting European Junior Championship, Round 1
16th of May 2021, Genk (BEL)
FIA Karting European Championship, Round 2
FIA Karting European Junior Championship, Round 2
30th of May 2021, Aunay-les-Bois (FRA)
FIA Karting European Championship, Round 3
FIA Karting European Junior Championship, Round 3
11th of July 2021, Sarno (ITA)
FIA Karting European Championship, Round 4
FIA Karting European Junior Championship, Round 4
31st of October 2021, Birigui (BRA)
FIA Karting World Championship
FIA Karting World Junior Championship
WSK races calendar
WSK CHAMPIONS CUP
21st of February 2021, Adria (ITA): Mini – OKJ – OK – KZ2
WSK SUPER MASTER SERIES
28th of February 2021, Adria (ITA) Rd.1: Mini – OKJ – OK – KZ2
14th of March 2021, La Conca (ITA) Rd.2: Mini – OKJ – OK
28th of March 2021, Sarno (ITA) Rd.3: Mini – OKJ – OK – KZ2
25th of April 2021, Lonato (ITA) Rd.4: Mini – OKJ – OK – KZ2
WSK EURO SERIES
13th of June 2021, Lonato (ITA) Rd.1: Mini – OKJ – OK
27th of June 2021, Sarno (ITA) Rd.2: Mini – OKJ – OK – KZ2
18th of July 2021, Adria (ITA) Rd.3: Mini – OKJ – OK – KZ2
WSK OPEN CUP
19th of September 2021, Lonato (ITA) Rd.1: Mini – OKJ – OK – KZ2
3rd of October 2021, Adria (ITA) Rd.2: Mini – OKJ – OK – KZ2
WSK FINAL CUP
21st of November 2021, Adria (ITA): Mini – OKJ – OK – KZ2
Press Release © OTK Kart Group