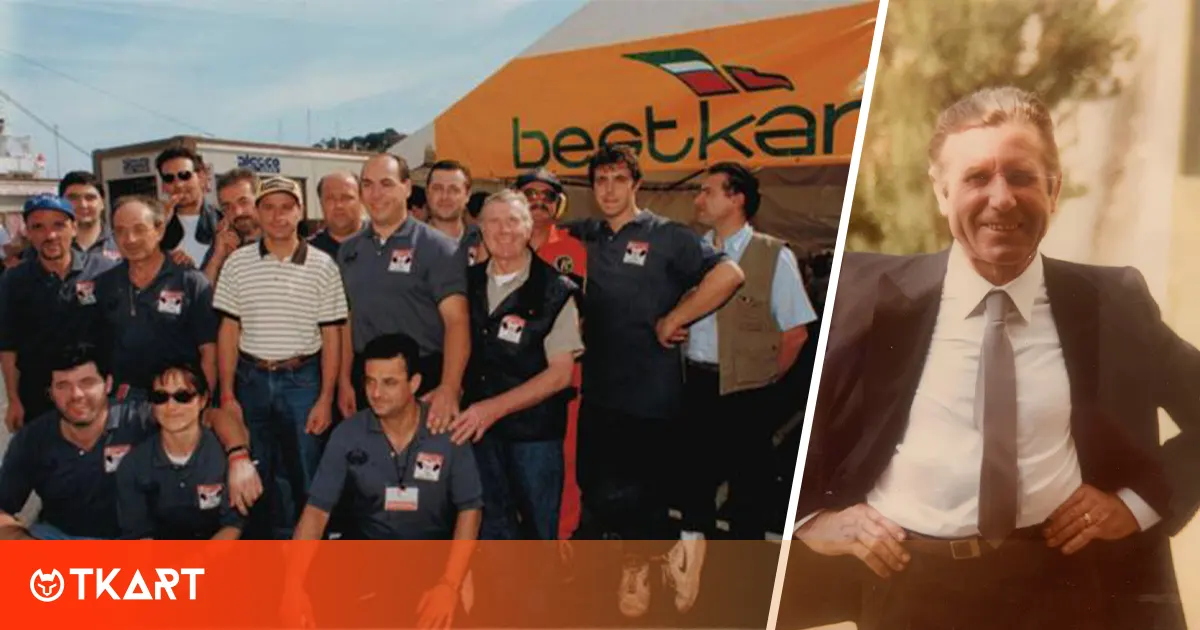 [Translated with Google]
Florio Stefanello, founder of the Italian company Bestkart and active in the Italian and international karting scene since the 1980s, passed away on 12 October at the age of 88.
Already a manufacturer of mechanical components on behalf of third parties with his own company in the sixties and seventies, Stefanello's adventure in the world of karting began in 1982. "He was contacted to produce kart engine parts. The client asked if it was also possible to make a complete kart and it all started from there. Bestkart was founded later in 1984 and approved the first chassis in the same year "says Tommaso Stefanello, grandson of Florio and manager – together with his father Claudio, son of Fliorio – of the AMV company, manufacturer of kart components, famous for its line of circles, based in Italy.
Tommaso also reveals grandfather Florio's never waning passion for his work: «He taught me a lot from the point of view of production because he always hung out in the company until a few years ago for two or three hours a day. We still contacted him to receive some technical advice on mechanical processing ».
Florio witnessed many sports battles directly on the track, especially in Italy. «He often told me about the 1987 Pomposa race, valid for the Italian Championship. Michele Peruch, who had already won the Italian title with Birel a couple of years earlier, was racing with Bestkart and had recorded the fourth time due to a problem with the pressure gauge that regulated the carburetor pressure. In the first heat, in just one lap and a half, he took the lead overtaking Orsini, Bassini and Sospiri, all DAP official drivers and followed directly by Parilla. They were unbeatable at the time, but in the final Peruch started from pole position and remained in the lead throughout the race, winning it. The three DAPs had tried everything but were unable to get close, so much so that Sospiri had decided to retire. "
Finally, the link between Bestkart and the famous Monaco Kart Cup: «The first edition was organized by Bestkart with IAME engines and several Formula 1 drivers and some prominent Monte Carlo personalities participated. It was on that occasion that my grandfather met Roberto Moreno, an F1 driver. "
The condolences of the editorial staff of TKART go to the Stefanello family.