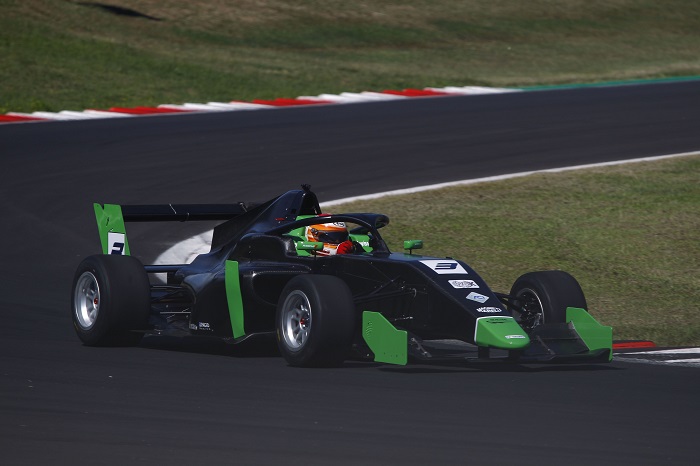 Rome, Thursday 13 December 2018 – Another important step has been taken towards the start of the new Formula Regional European Championship certified by FIA, with the confirmation of the calendar for the important collective tests, the tyres and fuel suppliers and the FIA Super License points.
With the objective of maximizing the efficiency of logistics and so reduce costs for teams and drivers, with a special attention to those teams participating both to the Italian F4 Championship Powered by Abarth and the Formula Regional European Championship certified by FIA, the calendar of the collective tests is the same for both championships. The program of the 4 appointments is planned to divide equally time of test sessions between F4 and Formula Regional. In addition, 3 out of 4 tests will be held on Wednesday before the racing weekend, so only a single transfer by the teams will be requested. In detail collective tests will take place: Wednesday 1° of May in Vallelunga, Saturday 15° of June at the Hungaroring, Wednesday 2° of October in Monza, and Wednesday 16° of October in Mugello.
Pirelli has been appointed as tyre supplier for the period 2019 – 2021. Pirelli was founded in Milan in 1872 and today stands as a global brand known for its cutting-edge technology, high-end production excellence and passion for innovation that draws heavily on its Italian roots. Already supplier of the Italian F4 Championship Powered by Abarth, the preparatory championship for the passage from kart to single-seater, Pirelli represents certainly guarantee of top quality for the tyres that will be mounted on the new Tatuus F.3 T-318 Monocoque powered by Alfa Romeo.
Confirmed for the 2019 season also the fuel supplier Panta, already involved in all ACI Racing Weekends. The Panta Racing division was born in 1989 and since the beginning is focused on technological research and constant development of new products for competitions. Panta Racing has become the official supplier of the most important Italian, European and World Championships, among which FIA WRC World Rally Championship, FIA WTCC World Championship and the WSK World Karting Championship.
An additional important news is the confirmation of up to 25 points valid for the FIA Super License that the participants to the Formula Regional European Championship certified by FIA will be able to gain in case of victory of the title.