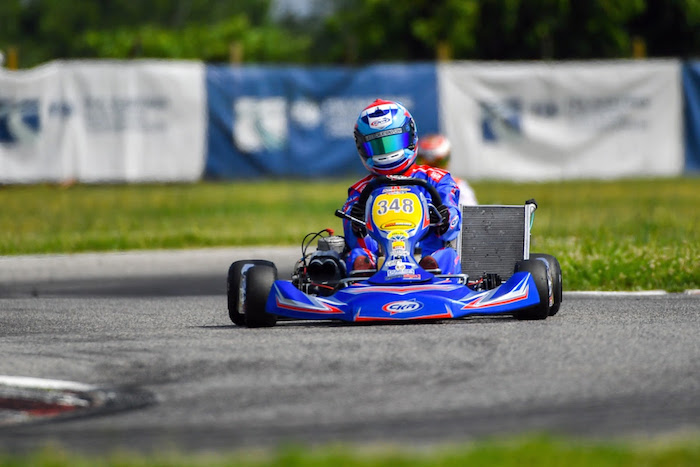 Last weekend at the International Circuit of Napoli (Sarno) our racing team was present at the 2nd round of the European Championship FIA karting with our international driver Justin Van Der Schaft (Holland)
We are very proud of Justin that decided to confront himself at the highest international racing level for KZ2.
The race happened in a very hot days and high grip track but without a doubt in one of the most performant track for kart 125cc.
Justin has improved remaining in the top 20 of his group during the Qualifying heats (14th – 16th e 17th places) finishing with the total points gained 46th int the Qualifying.
It was for sure a very great experience for Justin that reinforce his own performance, getting ready for the next races.