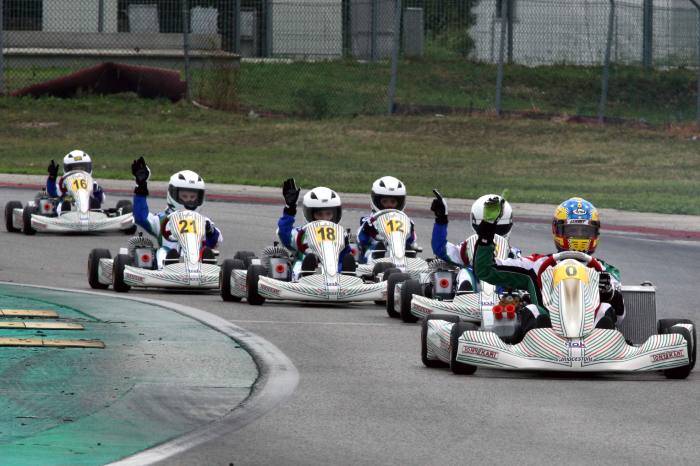 [translated with Google]
There are just over five days left for the eighth edition of the summer campus dedicated to children and the discovery of karting. At the Adria International Raceway there will be four days of fun, from 19 to 22 July, on OTK Kart Group vehicles under the guidance of the ACI Sport Federal School.
Hourglass in an advanced phase waiting for the upcoming Kart Summer Camp 2021, scheduled from 19 to 22 July at the Adria International Raceway. It will be the eighth edition for the summer campus organized by the ACI Sport "Michele Alboreto" Federal School, reserved for children between the ages of 6 and 10 who want to move their first kilometers with go-karts. A unique experience, which will offer fun and sport to a group of newbies to launch them into a possible future in the world of motors.
The KSC represents the very first step proposed by the Università dell'Automobilismo in its training course and has the aim of introducing motorsport to young people and, possibly, laying the foundations for a new generation of drivers. An important piece of an ambitious project, carried out by the Federal School through a professional staff, an in-depth program and a first choice technical package thanks to the consolidated partnership with OTK Kart Group. In fact, the boys will have at their disposal the vehicles with Tony Kart chassis and ROK engine, in KID (50cc) and MINI (60cc) versions. To follow them, step by step, the staff led by the Director of the Federal School Raffaele Giammaria together with the Supervisor Emanuele Pirro and the Federal Instructors Gabriele Lancieri, Enrico Toccacelo, Stefano Tredicine, flanked by the young Driver Coach Andrea Filaferro. The contribution of the specialists of the Research and Training section of the Federal School Glenda Cappello and Lucio Tonello is also inevitable. Each participant will also receive a complete and personalized clothing kit by OMP upon arrival.
PROGRAM IN BRIEF | The opening day will be Monday 19 July, with the evening presentation of the program and the delivery of the teaching material. Then three days at full speed, with an early wake up on Tuesday to begin with the discovery of the track on two-seater karts, alongside the instructors, followed by a first taste of exercises. Then a growth of practical tests, study of the technique and theoretical insights until Thursday evening, when the Kart Summer Camp will end with the race simulation and the delivery of the certificates.
Press Release © ACI Sport