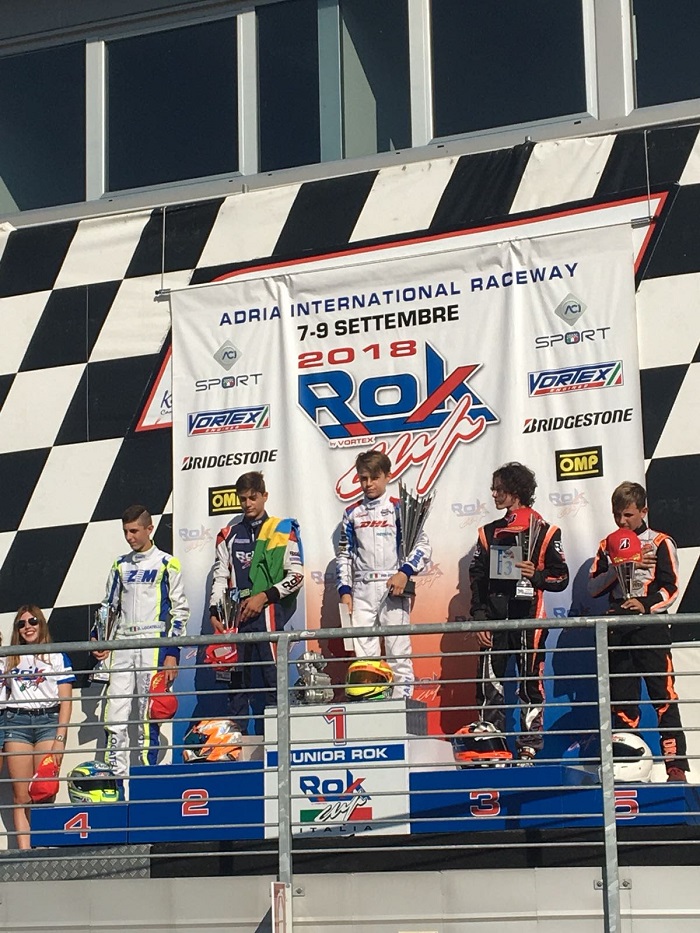 "Translated with Google translate"
Great Sunday for the Baby Race team during the stage of the Italian ROK championship at Adria. The team of Sandro Lorandi has imposed with authority in the Junior Rok class thanks to an increasingly strong and convincing Paolo Ferrari. The young Italian driver has been constantly protagonist of the weekend and at the decisive moment he did not fail the goal showing great mental solidity.
But even in the Mini Rok class, Baby Race has said its own. Coskun Irfan at the end of a great final came second, Rafael Modonese finished in a good eleventh place while Giosuè Galbiati defended well in fourteenth position. Too bad for Kirill Kutskov, retired and at the first outing with Baby Race, but the young Russian immediately convinced.