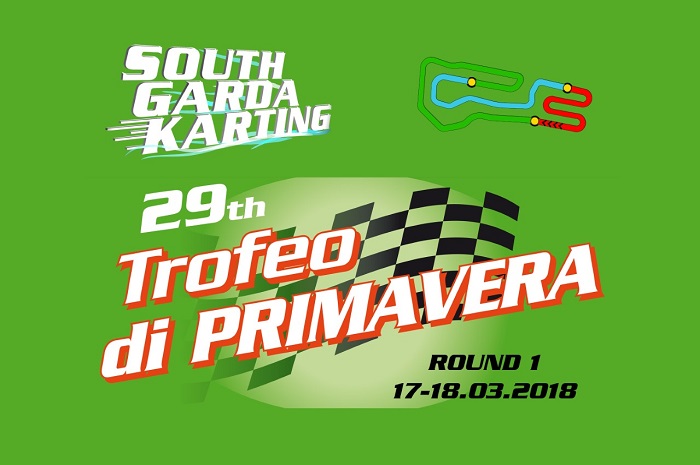 Sporting events at South Garda Karting are continuing flat out and the circuit will be busy in the next couple of weekends with the double round of the Spring Trophy (March 18th and 25th). The traditional early season event will reach its 29th edition this year.
National categories Entry Level, 60 Mini, KZ2, OK, OK-Junior and KFA historic karts will get on track for the first round of the Spring Trophy next March 18th alongside the categories contesting the single make Iame X30 Trophy, that are the highlight of the weekend with more than 120 entered drivers and packed grid in virtually all categories. The racing action will be available through Live Streaming at www.southgardakarting.it.
The "queen" category KZ2 will enjoy a remarkable full grid, with the presence of some of the main protagonists of the Spring Trophy like Massimo Dante, Christoph Hold, Manuel Cozzaglio, Fabrizio Rosati, Nicola Gnudi and many more. The young and quick Spanish driver Marta Garcia Lopez will also be present in this category. She won the CIK-FIA Academy Trophy in 2015 and has been competing in Formula 4 for the past two years.
The very interesting historic kart event denominated KFA will see the historic 100 cc Pre2000 karts on track in Lonato, in what is becoming a fixed appointment with the legendary karts that made the history of karting. A large group of Italian and foreign drivers led by Luca Corberi, who is the real master of ceremonies of the category, will be at the start.
The second and Final round to be held on March 25th will see national categories as well as the Rok Cup on track for the round valid as North Area Championship.
The program schedules free practice for Saturday March 17th, while qualifying practice and heats, Prefinals and Finals will follow on Sunday March 18th.
More info and results at www.southgardakarting.it.