KZ2: Bizzotto on pole position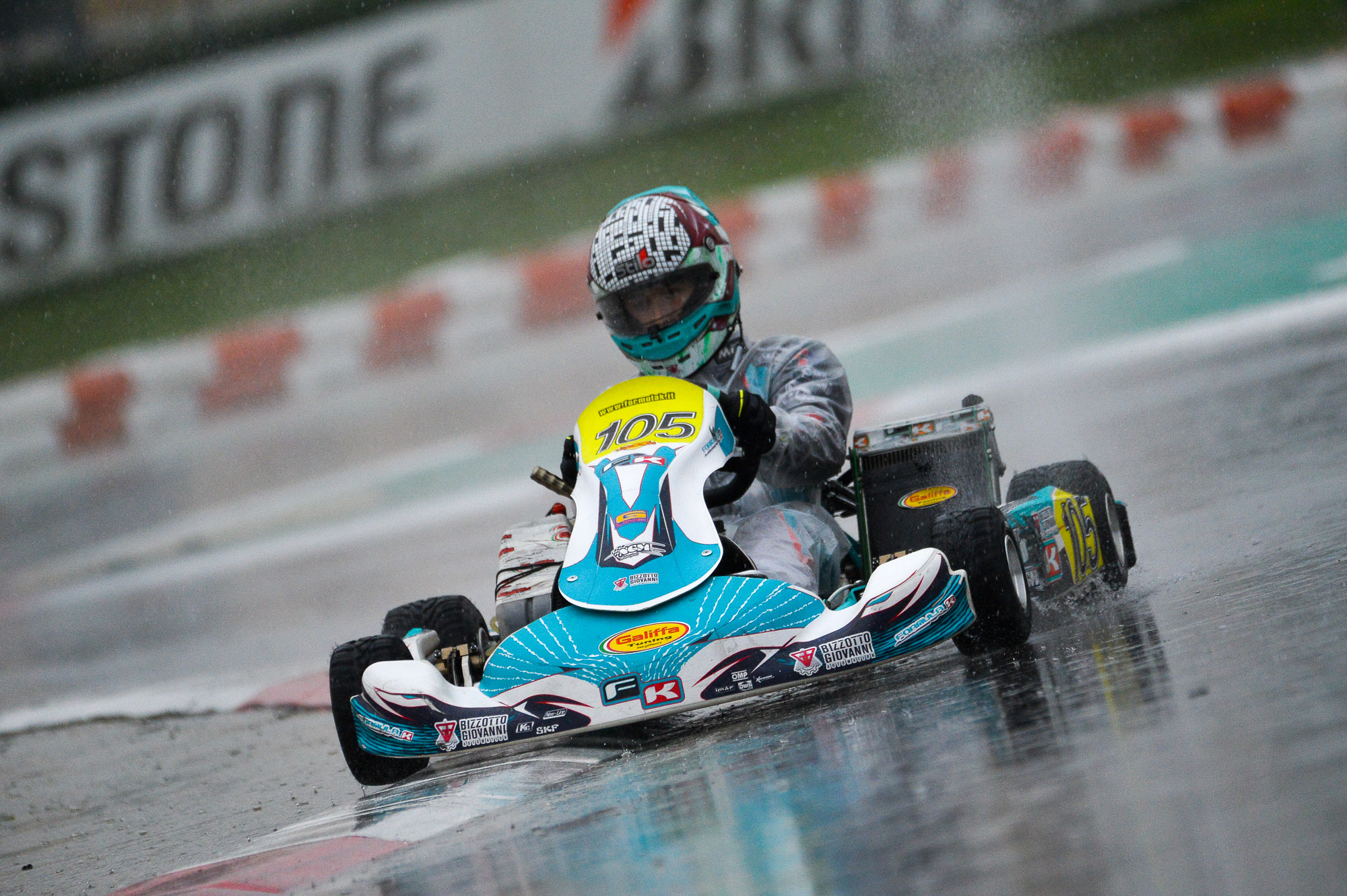 Leonardo Bizzotto (Formula K/TM Racing/Bridg) was the quickest in the qualifying practice of the KZ2 class. The Italian beat Matteo Zanchi (GP/TM Racing/Bridg) who later on in the first manche overtook Bizzotto in the early laps to take the victory ahead of the CPB Sport of Lorenzo Giannoni and Jean Nomblot (Sodikart/TM Racing/Bridg).
OK: Maiden pole position for Travisanutto with Tony Kart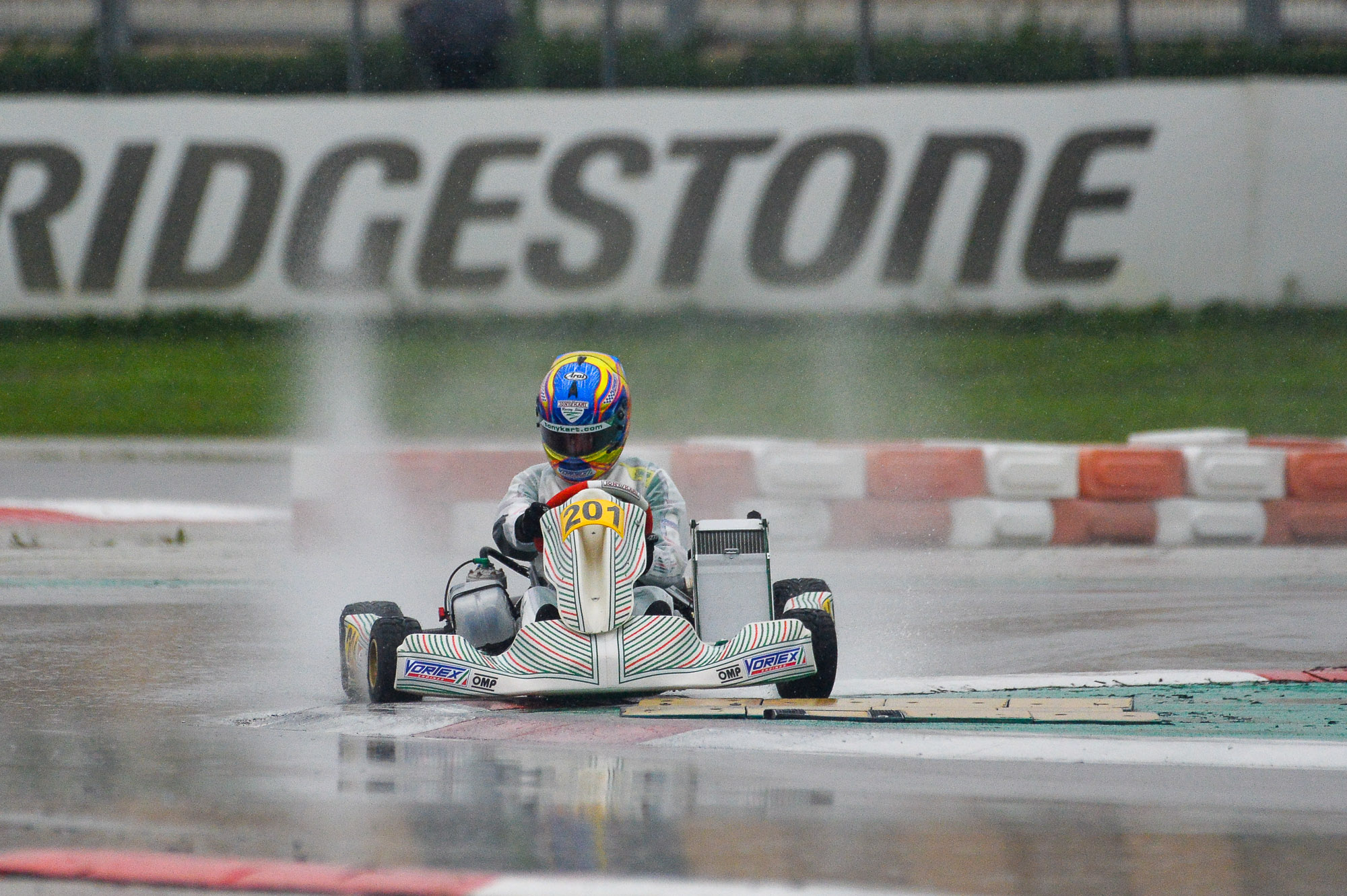 Today's qualifying will be remembered as the first pole position for Lorenzo Travisanutto (Tony Kart/Vortex/Bridg) with Tony Kart. The two-times World Champion had enough setting a lap-time of 1:05.079 seconds in the first qualifying group to beat teammate Joseph Turney (Tony Kart/Vortex/Bridg) and Josep Maria Martí (Tony Kart/Vortex/Bridg) setting a Tony Kart one-two-three.
Then in heat A-B, Travisanutto was unable to keep first place as he was overtaken by Dilano Van T'hoff (Exrpit/TM Racing/Bridg). Van T'Hoff, together with Travisanutto and Turney had a very big battle all race long, specially in the last two laps that ended up with Turney's victory ahead of Travisanutto and Van T'Hoff who was later-on penalized due to a Jumpstart.
Something similar happened in heat C-D, with Josep Maria Martí unable to keep the first place at turn 1, with Hugo Sasse (Parolin/TM Racing/Bridg) taking the lead and commanding the race until the checker-flag.
OKJ: Bedrin gets stronger in qualifying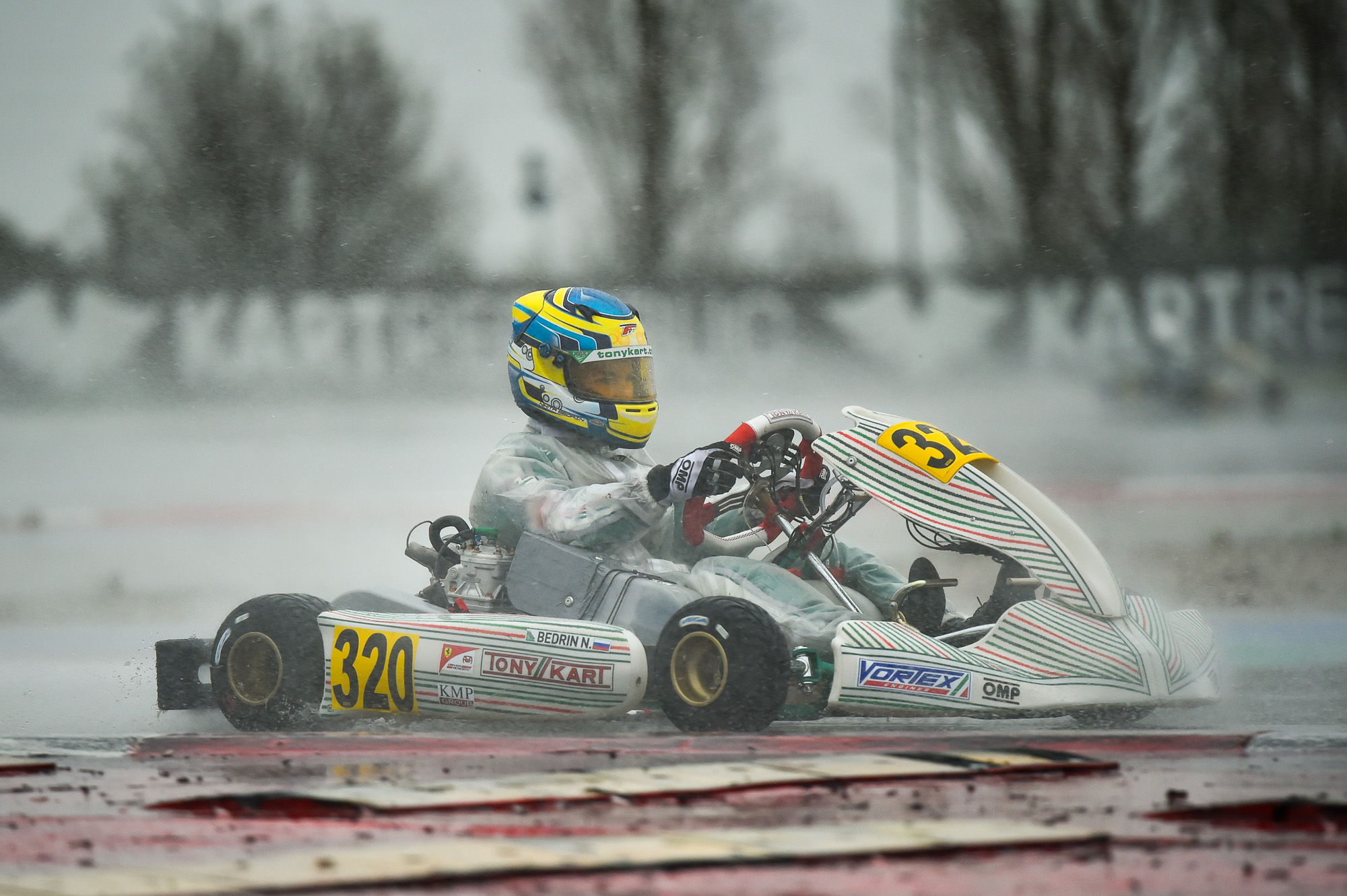 The pole position of OKJ was defined already in the first qualifying series with the Russian Nikita Bedrin (Tony Kart/Vortex/Vega) taking the pole position with a lap-time of 1:06.276 minutes. The following groups were unable to beat Bedrin's lap-time, with Sauber driver Christian Ho (KR/Iame/Vega) finishing one tenth behind the Russian's lap in series 2, while Robert de Haan (Energy/TM Racing/Vega) has been the quickest in series 3.
In the first heats, Andrea Kimi Antonelli (KR/Iame/Vega) comeback to first place beating De Haan in heat C-E. Meanwhile, in heat B-D a nice battle between the former Ricky Flynn drivers, Christian Ho and James Wharton (Parolin/TM Racing/Vega) ended up with the victory for the Australian by a small margin of 0.071 seconds.
Mini: Al Dhaheri continues as the king of Adria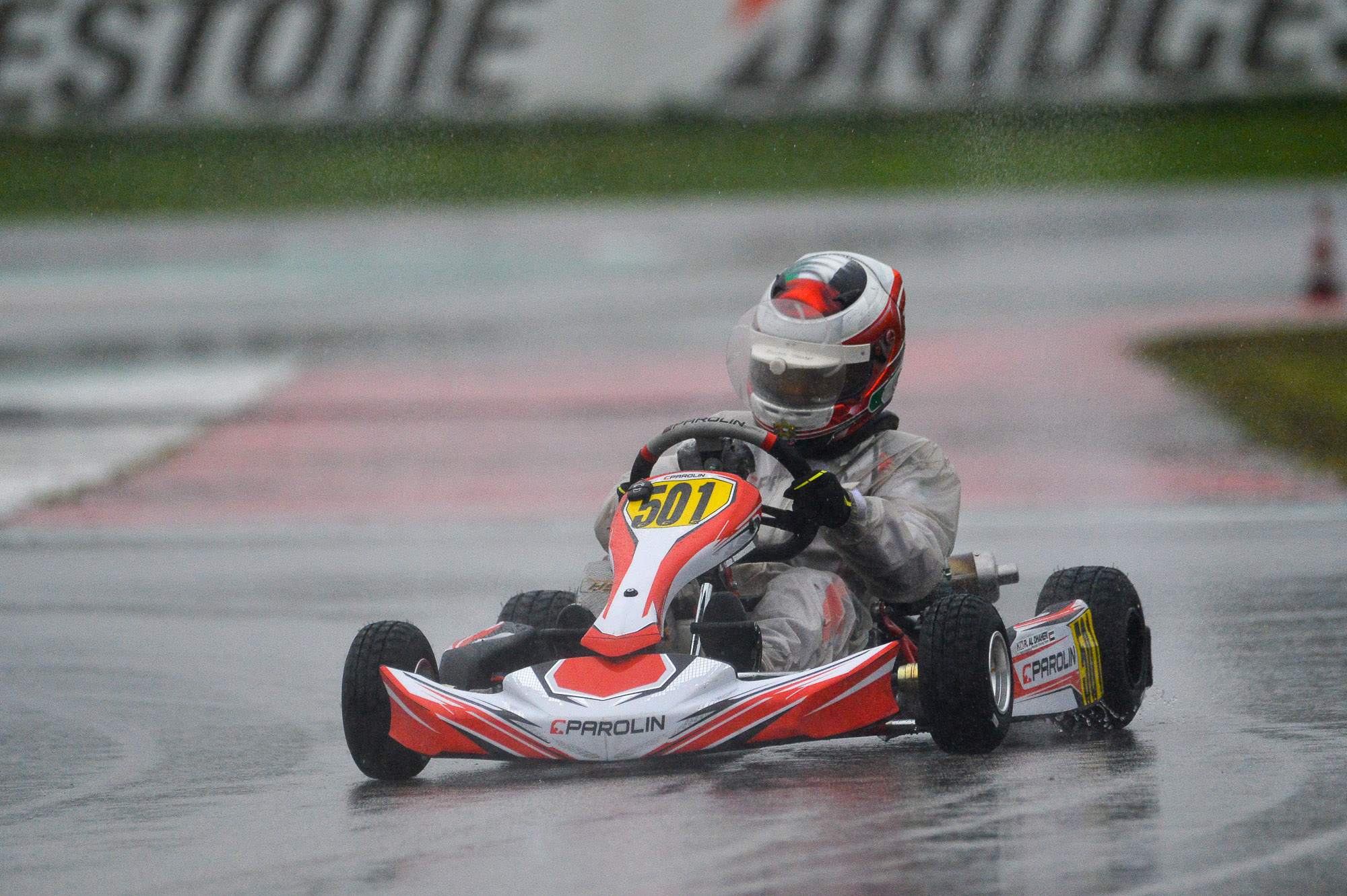 The Mini class started with the provisional pole position for Louis Iglesias (IPK/TM Racing/Vega) with a lap-time of 1:15.468 minutes. The track despite the rain was improving and this helped Rashid Al Dhaheri (Parolin/TM Racing/Vega) to improve the lap-time of the Frenchman, setting a lap-time of 1:15.089 minutes in qualifying series 2, which ended up as the pole position lap.
In the afternoon with the first qualifying heats, Rashid Al Dhaheri saw how his race domination was stolen in the last lap of heat A-B as Kirill Kutskov (Energy/TM Racing/Vega) overtook him for the race win. Kutskov's teammate in Energy Corse team, Dimitry Matveev (Energy/TM Racing/Vega) easily dominated heat C-D in front of Iglesias.
The same situation happened in heat E-F, with Yuanpu Cui (Tony Kart/TM Racing/Vega) beat Jules Caranta (Tony Kart/Vortex/Vega) in a heat that had an slow period due to a crash in the opening lap.
ph Sportinphoto