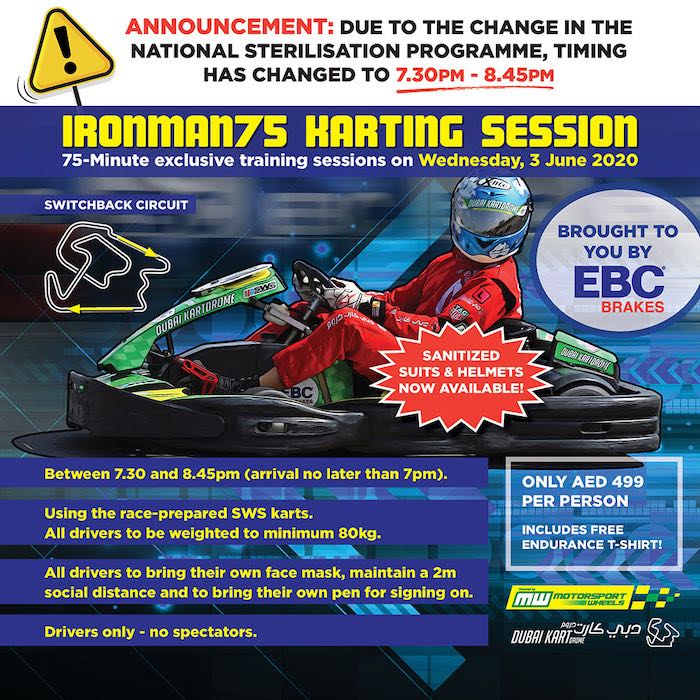 We've been working hard behind the scenes to provide you with safe and efficient Karting experience so you can focus on your lap-times and have peace of mind.
We've brought in state-of-the-art medical grade sanitising equipment and created new social distancing customer journeys, giving you peace of mind and allowing you to enjoy your Karting session.
Please note that at this point government regulations do not allow children below 12-years of age to enter our venue. We will keep you updated and informed as things evolve.
Our new customer journey includes:
Step 1 – Wash hands upon arrival
Step 2 – Temperature scan
Step 3 – Registration
Step 4 – Safety Briefing
Step 5 – Sanitised Helmet & Suit pick up (wrapped in plastic ready to go)
Step 6 – Get ready to kart
Step 7 – Time to race!
Step 8 – Once completed, remove suit and helmet, while disposing of gloves and balaclava.
Step 9 – Sanitise hands before leaving
–> Visit our 
website
 to find our new COVID-19 Policies