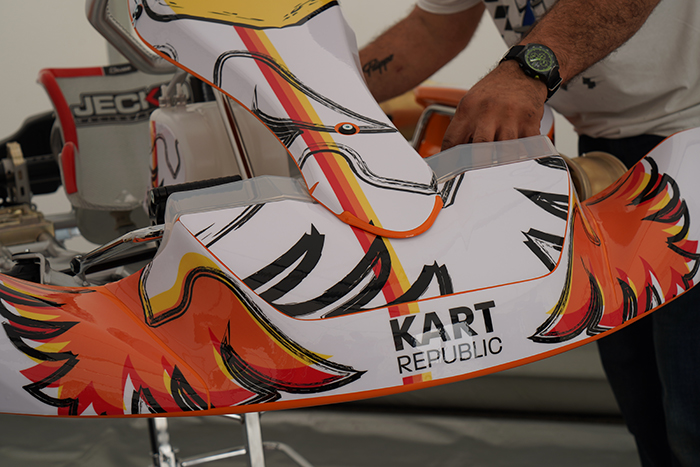 The Italian technician and talent scout leaves the helm at Zanardi Kart and launches his own brand. Only on TKART, a worldwide sneak preview with images of the new kart!
Dino Chiesa leaves Zanardi and founds Kart Republic. The Italian technician and talent scout, famous for having discovered some of the greatest drivers in recent years (Lewis Hamilton and Nico Rosberg, just to name a couple), has decided to launch his own brand, Kart Republic, with the support of Breda Racing, which is also responsible for homologation of the chassis.
Breda Racing is a manufacturer with thirty years' experience in the world of motorsports, specialized in the design and production of specialized equipment and parts for racing vehicles.
Dino Chiesa has therefore decided to go with an "unconventional" manufacturer from the karting world to produce his vehicle.
And, at first glance, the kart itself seems to be unconventional as well, with some original technical solutions.
The presentation of the project, the brand, and a demo kart will take place at the IAME International Final 2017 in Le Mans. The definitive version, on the other hand, with all the final technical solutions which will then be put into production, will be presented at the end of homologations.