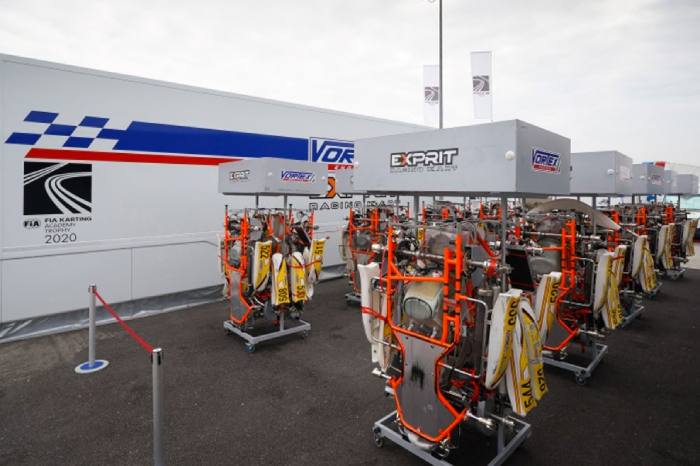 Chassis by OTK Kart Group, combined with the Vortex engines, have been chosen by the FIA Karting for the official supply of the FIA Karting Academy Trophy, for the 2022, 2023 and 2024 seasons.
OTK Kart Group is honoured to announce its reconfirmation as official partner of the prestigious FIA Academy Trophy project, the one-make championship that makes the admission to international karting for young talents easier (aged between 12 and 14) from all corners of the world and supported by their country's ASNs. Our company is proud to be able to supply our chassis for this category, which aims to promote this sport worldwide, a mission fully shared by our group.
It will be our task to provide identical technical material for all the drivers taking part in the FIA Academy Trophy. As in the last six years, our company will provide Exprit Kart chassis and Vortex engines. In particular, it will be the new EXPRIT NOESIS RR model which will make its debut in 2022 and will be powered, as always, by the performing and reliable DJT model of Vortex, 125 cc single gear combined with the DELLORTO VHST 24 mm carburetor.
In addition to the supply of the material, OTK Kart Group will take care of the logistic management as well as of the assistance on track in all the season's events and will provide service and support throughout the weekend, always with the utmost professionalism, quality and passion that distinguish our work.
Press Release © OTK Kart Group