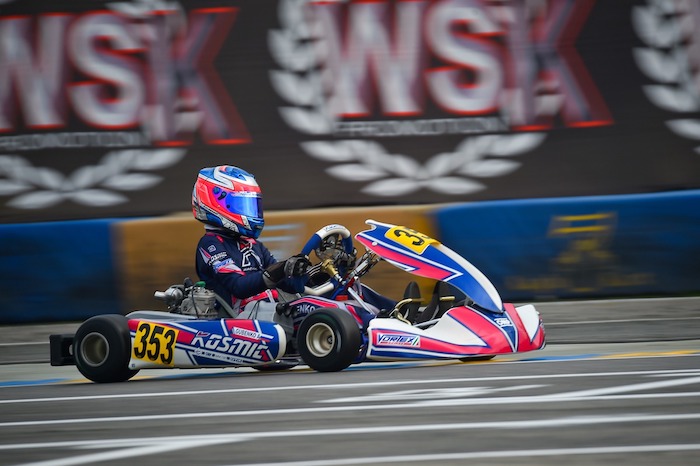 The Kosmic Kart Racing Department is already back to work to face the last stage of the 2019 WSK international season: the one-race appointment of the WSK Final Cup. From 14th to 17th November, on the modern track of the Adria Karting Raceway, the team will try to confirm the great deal of progress made during the last races of the Open Cup.
As always, the ally on track for our drivers will be the well tested Kosmic Mercury R-Vortex duo, which proved to be reliable also under the uncertain conditions of Castelletto di Branduzzo.
Alexander Gubenko is back in OKJ, after the right continuity found in the last few races and eager to reach even more prestigious results. Also aiming at top positions is Karol Pasiewicz, determined to make the most of his potential.
In the same category, we will get on track also with Miron Pingasov, who will be able to go on with his growth path in Adria.
Luigi Coluccio will be our standard bearer in OK. The Italian, recently arrived under our tent, has already proved to be perfectly tuned with the OTK Kart Group material and his presence in the very first positions of the line-up has become more and more constant. Both Luigi and the team bet on Adria to get new confirmations.
As always, WSK Promotion will guarantee a full media coverage also on the occasion of the WSK Final Cup: you will be able to follow the progress of the Kosmic Kart Racing Department thanks to the live timing on the website www.wsk.it and, from Sunday, by connecting to the WSK Promotion Facebook page, where prefinals and finals will be broadcasted in live streaming.