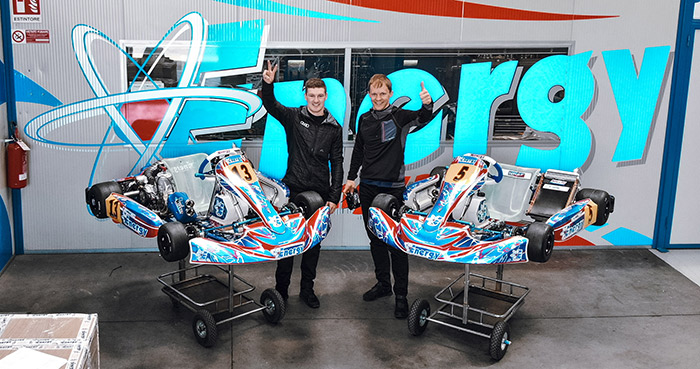 [translated with Google Translate]
Mattias Ekström and Andreas Bakkerud are two Audi drivers. The first runs in the DTM and is a pilot and founder of the EKSRX team, involved in the FIA ​​World Rallycross Championship. The second is an EKSRX pilot … but not only. Andreas, in fact, has a YouTube channel, #BakkerudLIFE, which tells his life as a pilot and the "adventures" that happen during the year.
Like that, for example, of when together with Mattias he left for Italy with the aim of forming a "little karting team" in less than 24 hours.
Mission accomplished, thanks to the help of Michele Panigada and the Energy team, from whose factory begins the good story of Andreas and Mattias, happy as children on Christmas Day in front of their brand new Energy kart.
Between air travel, pizzas, Energy karts, portakart trolleys, many rides on the track and the happiness of those who really realize how good it is to go karting and to be recommended to everyone, once again the karting proves to be a large tank of stories all to live.