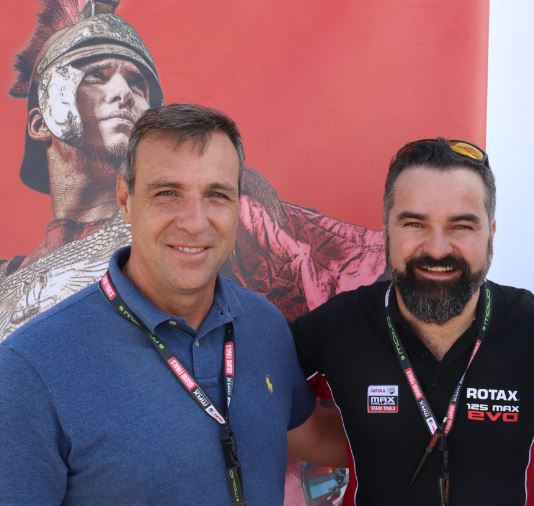 Bora Karting will take over the distributionship from Mach5 effective immediately to service and develop the Rotax customer base of Brazil, while building up the participation at the Rotax MAX Challenge race series throughout Brazil.
"Bora Karting on board we are confident to move forward in a very positive direction to support our Bra-zilian customers as well as to improve the sales and service structure," stated Peter Oelsinger, General Manager BRP-Rotax / Member of the Management Board, VP Sales, Marketing, RPS-Business & Com-munications."We would like to thank Mach5 for their efforts during the past years and for their assis-tance during the transfer period to the new distributor Bora Karting", added Peter Oelsinger.
Bora Karting is a new company based in Sao Paulo at the Kartodromo Granja Viana, which is owned by the Giaffone family. Bora Karting will be headed by Rubens Carcasci, who got more than 30 years ex-perience in the Brazilian motorsports scene, especially in race organizing and promoting. The goal of the new company is to expand the Rotax market share in Brazilian karting by focusing on customer ser-vice and working with various other karting tracks in different Brazilian states other than Sao Paulo.
"We are sure to be able to grow the Rotax market share in Brazil that today is restricted only to Sao Paulo City. I am already in talks with several karting tracks interested in promoting and organizing Rotax races and championships on their 2020 calendar in partnership with us. That way we will soon increase our market share," said Rubens Carcasci.
For more information about Rotax karting, please visit the webpage www.rotax-kart.com.