THE REBIRTH OF CROC PROMOTION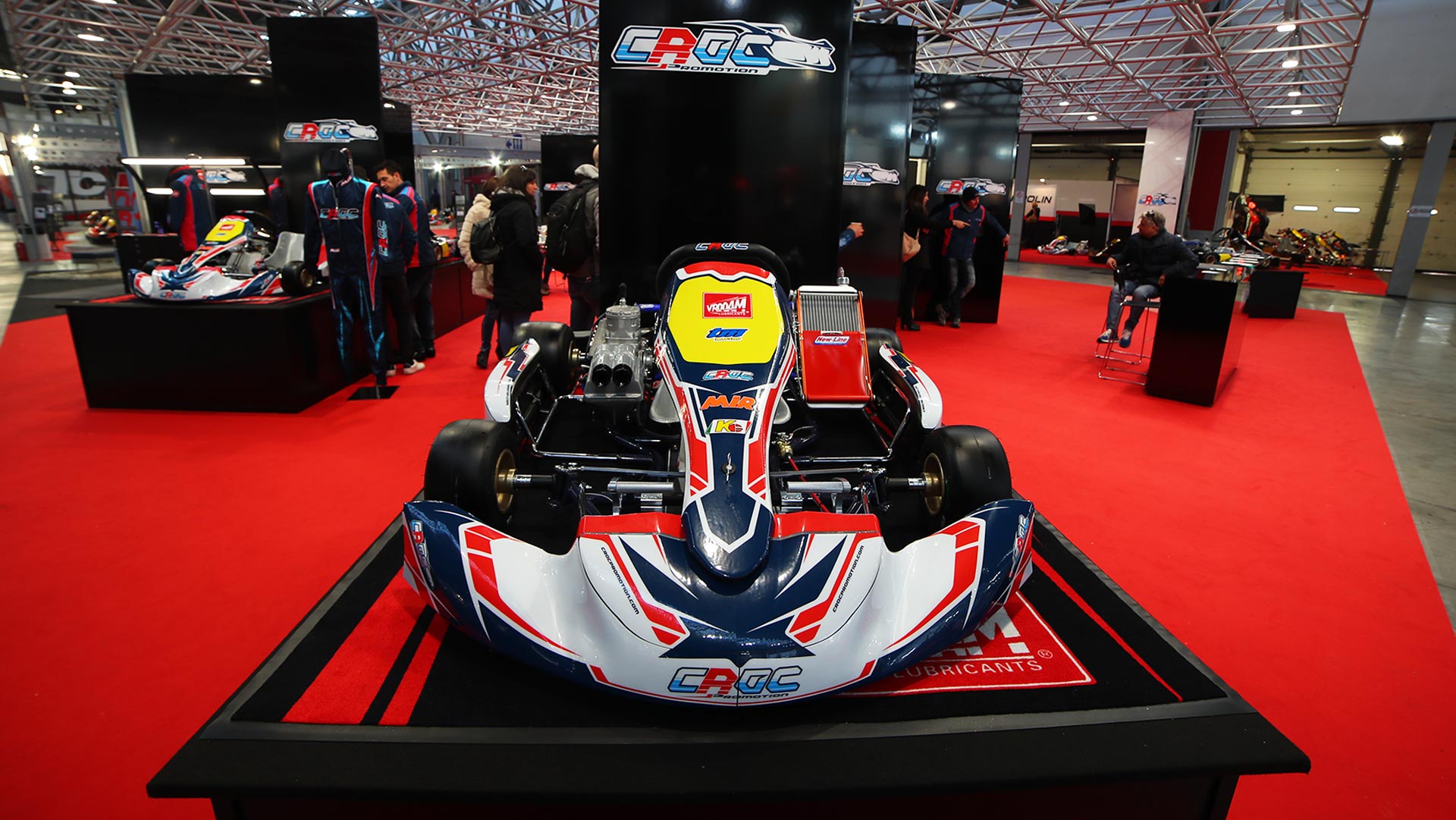 The debut of MEC Kart Manufacturing, a new enterprise led by Armando Filini, which breathes new life into the Croc Promotion brand, took place during the Adria Karting Expò and has generated a lot of interest among enthusiasts. The feedback received during the fair was positive and has further increased enthusiasm to do things the right way and define every last detail before the official debut out on the track.
In terms of materials, a lot has been taken from the previous Croc Promotion venture, whereas the graphics and colour scheme has been completely renewed. An aesthetic revolution following the one at corporate level, with the arrival of the entrepreneur Simone Trifone, who believed in Armando Filini's project and was personally involved in the "rebirth" of the brand. The top management structure is completed by Stefano Parrilla.
The Italfreno braking system (by Giampaolo Masotto's EKS) is also carried over and features an innovative brake pump mounted on joints, which allow it to line up vertically and horizontally with the pedal rod and which, in turn, acts directly on the piston rods going outwards from the pump without the use of levers or controls.
The Croc project leaves nothing to chance, as demonstrated at the fair by the much admired multi-functional workbench specifically designed for the needs of mechanics and drivers during the race. Equipped with special drawers for tools, special compartments for tyres, light fixtures, etc. Once the race is over, it can be packed up and transported very easily.
The fair was also a good opportunity to show the new trailer that will act as the racing team's base forthe main international races.
As stated by Armando Filini: "The idea is to have two works drivers in each class". The services of Giuseppe Palomba in KZ, Genis Civico and Valentino Baracco in OK, as well as Edoardo Trifone and Ivan Domingues in OKJ,are already secured. Then there is Ben Hanley,a stalwart who will take part every time his commitments (Formula Indy, official Pirelli tyretests, etc.) will allow him to do so.
The official debut out on the track is planned for the end of January, during the WSK collective tests on the Adria track. However, the "official" appointment that all enthusiasts, fans and customers of the renewed Croc brand need to mark on their calendars in red is the Winter Cup, at the Lonato circuit, from 14 to 17 February 2019.
THE INTERVIEW WITH ARMANDO FILINI