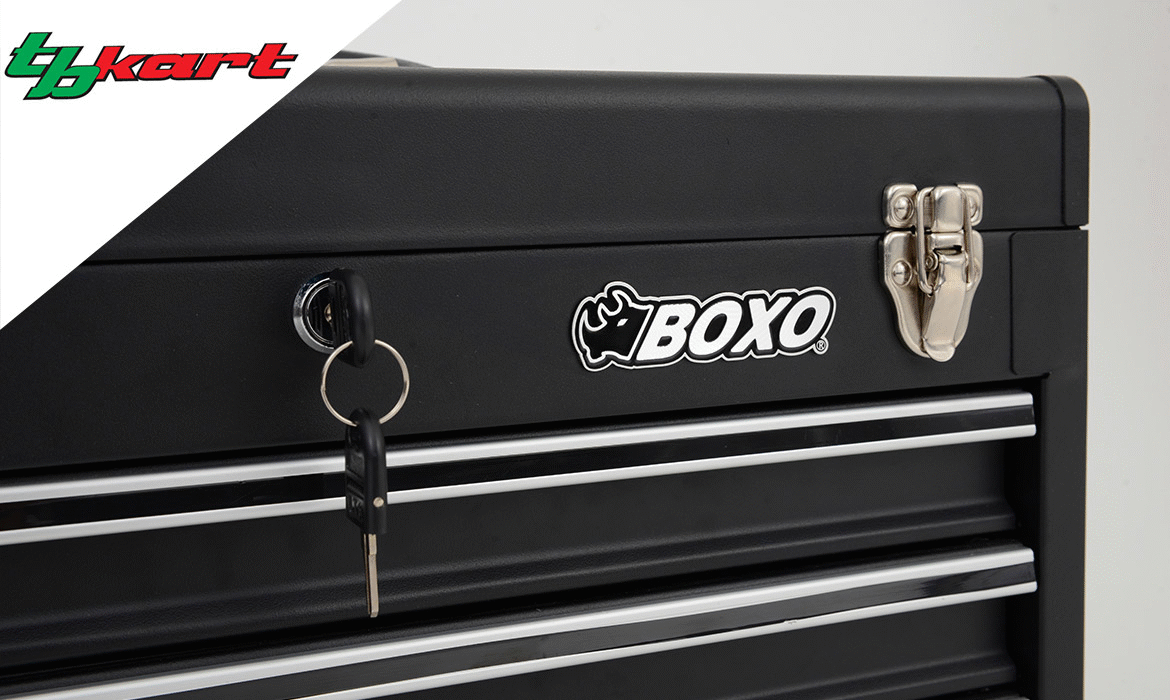 TBKART SRL IN COLLABORATION WITH BOXO TOOLS HAS LAUNCHED A NEW, EXCLUSIVE TOOLBOX, COMPLETE WITH ALL THE NECESSARY TOOLS FOR KARTING.
The ideal solution to have, all in one, a the complete range of specific tools to work on the kart, without having to resort to traditional boxes in which, often, are included tools that are not used in karting or, on the contrary, they are devoid of indispensable tools for karting.
EVERYTHING AT HAND
Nowadays, those who practice karting often have particularly stressful periods, in which there are so many issues to solve as soon as possible. In these cases, timing and organization are essential: in TBKart we know it well, and with our specific toolbox anyone can find all the solutions they need for setup and maintenance of the kart in one place and perfectly organized.
FEATURES
Among the features of the specific toolbox for karting are the general locking with key, the side handles, the upper handle, the upper compartment with safety lock and four levels id drawers.
TBKART
TBKart is a dynamic company founded in 1918 that designs and manufactures karts for both the rental sector and for competitions. Over the years, the TBKart brand has also established itself as a Racing Team, taking part in the most important national and international competitions.