CRANKSHAFT DISASSEMBLY AND REASSEMBLY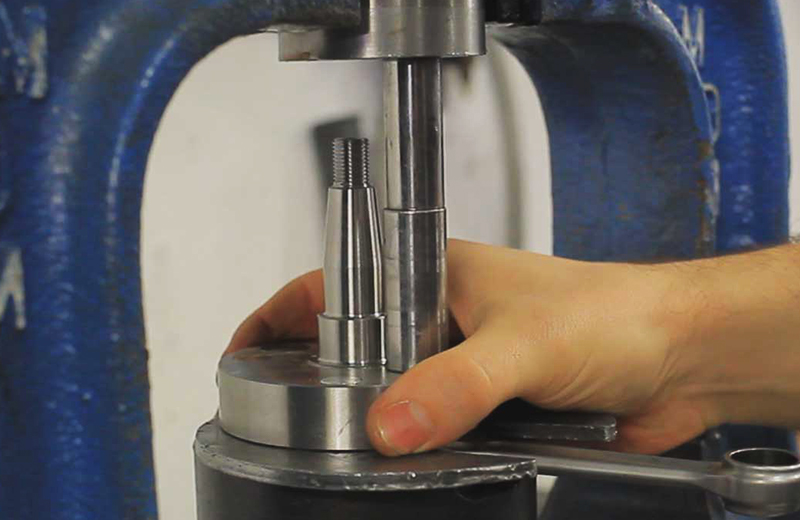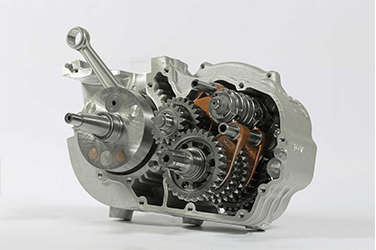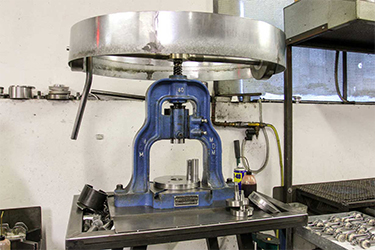 The disassembly and reassembly of a kart engine crankshaft are far from simple tasks. However, each one is very important because, if performed properly, they guarantee performance and reliability.
This kind of work cannot be improvised and you need the right tools, beginning with a press, which can have a step-down ratio that is either hydropneumatic or mechanical, such as the one used in TM where this report is filmed. Moreover, given the complexity of the task, it is advisable to replace all parts subject to wear, such as the cage, bushes and the coupling shaft.
when a kart engine reaches 16,000 rpm or above, the crankshaft turns 360 degrees 16,000 times per minute. That equates to 267 times per second! That speed of rotation, not to mention the acceleration involved, generates significant stress. If the crankshaft is not assembled properly, i.e. straight and with the right tolerances, it will result in vibrations and power-loss due mainly to friction, which will limit both engine reliability and performance.
3
CAGE, CRANKSHAFT, CONNECTING ROD
Some two-stroke engines have a one-piece crankshaft. On said engines, the connecting rod big end roller cage, which allows the connecting rod to rotate on the crankshaft without excessive losses of friction, is made of two halves, like the connecting rod big end itself. Both components can therefore be assembled or disassembled on the one-piece crankshaft. However, for better performance and reliability with two-stroke racing engines such as those used on karts, there should be no discontinuity on surfaces where the connecting rod big end and the cage meet. Therefore, the crankshaft can be uncoupled, while the connecting rod big end and the cage are made from a single piece.
Continue reading your article
Don't waste time: register now for a 24-hour free trial period. Unlimited articles.
Skip the free tour and become a TKART Magazine member now.
Constant updates
Interactive content (360°, Video, Gallery, etc.)
15 sections
Over 600 in-depth articles
Access to the entire archive
Available in Italian, English and Spanish
Access from your desktop and mobile devices
Subscribe